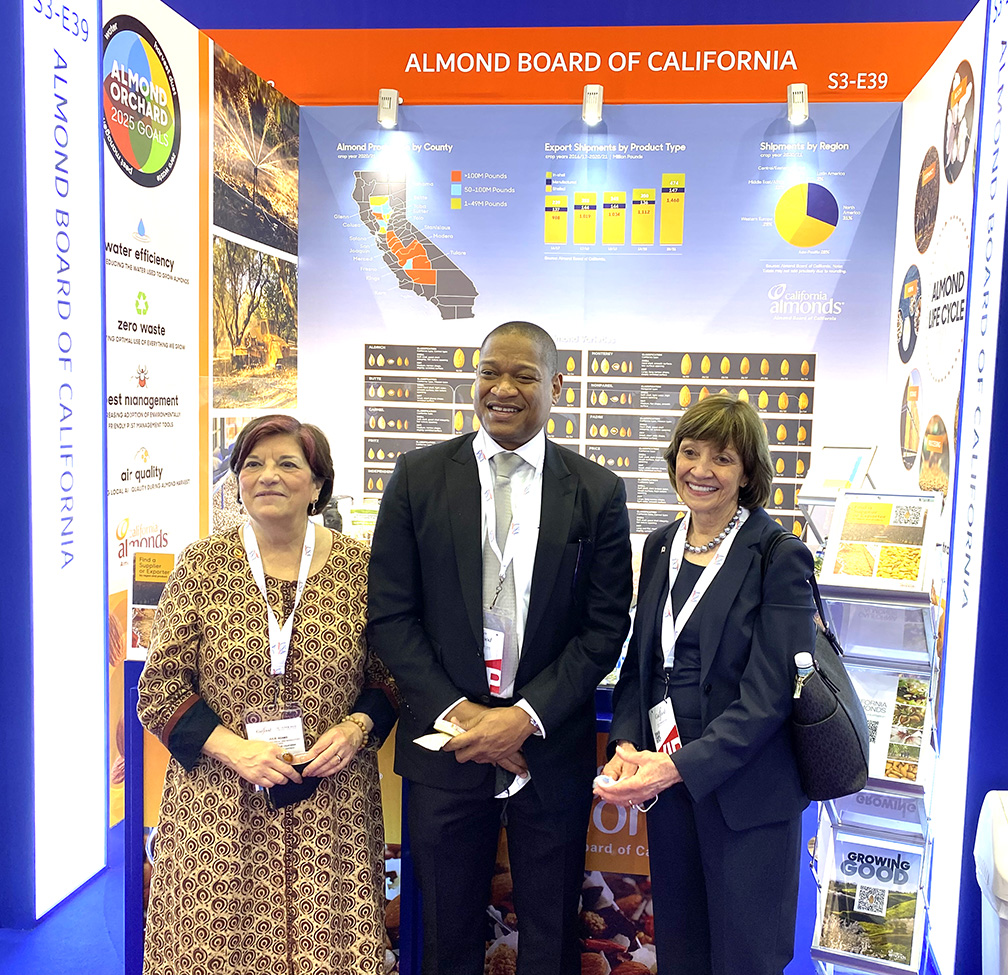 CDFA Secretary Karen Ross is one of several business and government participants in USDA's first agricultural trade mission since 2019. The mission is underway in Dubai, home to Gulfood – the largest annual food show in the world.
"This event is such a tremendous opportunity for participants not just because of its sheer size, but also for the quality of all the contacts and serious buyers who are here from some of the world's fastest-growing markets," said Secretary Ross. "We're seeing pent-up demand for 'California Grown,' so it's especially good to be here celebrating these opportunities for trade."
Secretary Ross joined USDA FAS Administrator Daniel Whitley in some pre-trade mission visits to California and U.S. exhibitors at Gulfood.
While in Dubai, Secretary Ross will visit trading partners and participate in promotional events highlighting California agriculture. The UAE is a key market within the GCC, California agricultural exports to UAE are estimated at more than $500m. Leading exports include tree nuts, fresh fruit and dairy. As the United States' largest agricultural producer and exporter, California produces a diversity of agricultural products for consumers around the world.