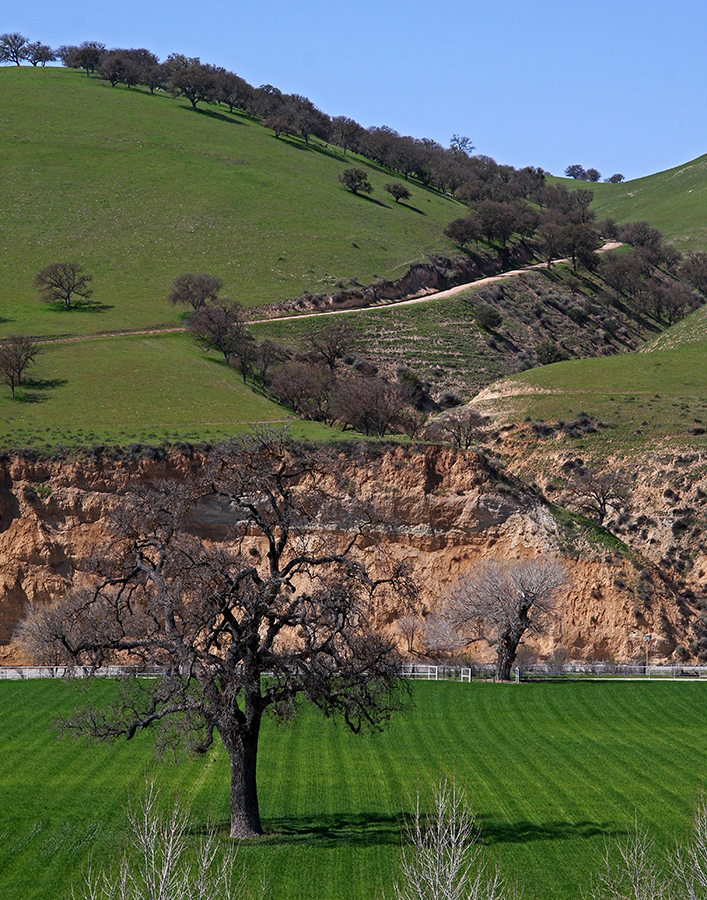 By Virginia Jameson, CDFA Deputy Secretary for Climate and Working Lands
When it comes to public policy, the term "natural and working lands" refers to California's farms, ranches, rangelands, forests, urban green spaces, and wetlands. These lands are home to the most diverse sources of food, fiber, and renewable energy in the country. They support the state's water supply as well as clean air, wildlife habitat, and local and regional economies. They're also on the leading edge of climate change and have a critical function – they sequester carbon from the atmosphere, helping us adapt to our changing climate by reducing greenhouse gas emissions (GHGs).
In connection with AB 32, a GHG reduction bill signed into law in 2006, state government maintains a climate change scoping plan that describes the approach California will take to reduce greenhouse gas emissions statewide, including natural and working lands.       
The scoping plan is updated every five years, and the California Air Resources Board (CARB) held an update workshop this week in which it addressed a new target: achieving carbon neutrality by 2045 as opposed to simply reducing emissions.
For the first time ever, CARB is modeling a series of scenarios for managing natural and working lands to show what the climate outcomes would be under various strategies. The results indicate that without aggressive management, these lands are at risk of generating more emissions than they actually reduce. These results underscore the importance of making sure this doesn't happen by making our lands a "carbon sink."
The modeling focuses on above-ground biomass (trees and shrubs) and prioritizes what may happen to these carbon stocks because they are most at risk for wildfire. The modeling did not include many areas and practices such as total soil carbon sequestration potential, irrigated pasturelands, whole orchard recycling, and cropping systems that use little to no synthetic fertilizers. In what was modeled, however, we see that management activities such as wetlands restoration and forest thinning on natural lands, and climate-smart agriculture practices like cover cropping and no-till, can all have a significant carbon benefit.
Conservation practices, including those that the USDA's Natural Resources Conservation Service classifies as "climate smart," have increased in the agriculture sector in recent years, according to a new USDA report. The authors estimate that these increases resulted in 8.8 million tons of carbon gained on cultivated cropland nationally between 2013 and 2016. And we know there are significant co-benefits of these practices, including increased performance in the face of drought due to the water holding capacity in soils, as well as increased yields and improved air and water quality. All of this makes the lands that supply our food more resilient to climate change.
CDFA is committed to ongoing collaboration with our state agency and stakeholder partners to prioritize the active management of our natural and working lands, and to incentivize and expand the use of climate smart agriculture in pursuit of carbon neutrality and climate resiliency goals.