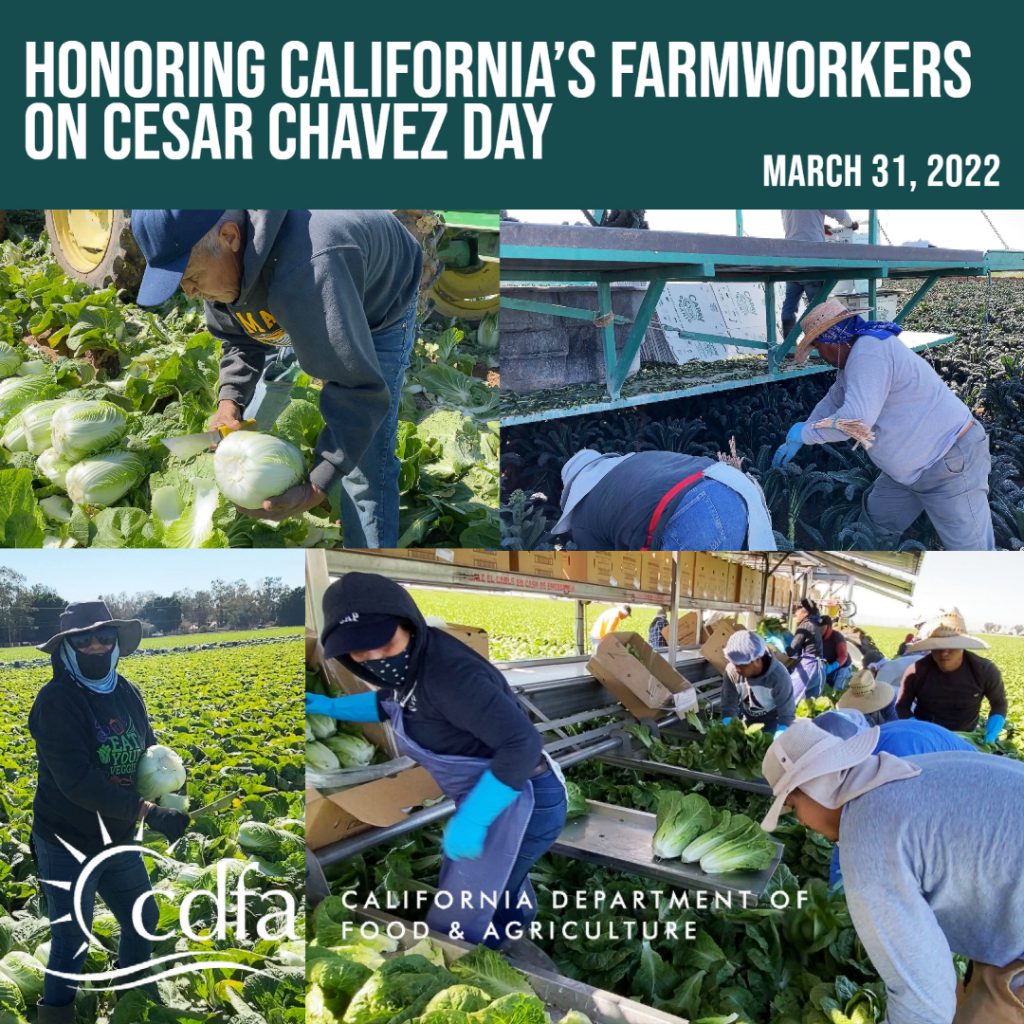 Today and every day, CDFA thanks California's farmworkers and recognizes their invaluable contributions to bring food to our tables. We couldn't do it without them! March 31st is a state holiday to remember the commitment of Cesar Chavez to respect and honor the work of farmworkers and their contribution to our state's agriculture.
CDFA continues to play a role supporting our essential farmworkers by ensuring they have ongoing access to Personal Protective Equipment — a commitment that began during the early days of the COVID-19 crisis and has carried on.
In partnership with the California Governor's Office of Emergency Services and the County Agricultural Commissioners, CDFA has distributed 22,503,848 surgical masks, 2,512,900 cloth masks, 7,544,880 N-95 masks, 945,540 KN95 masks, 2,370,000 gloves, and 758,661 units of hand sanitizers for agricultural workers.
In addition, CDFA is committed to equitable training and agriculture workforce development. This week, the agency's Farm Equity Office announced a public comment period for a proposed new grant program, the Beginning Farmer and Farmworker Training and Workforce Development Program.
The training and development program will provide support to organizations to enhance or expand beginning farmer and farmworker training and apprenticeship programs. The overall goal is to ensure that resources are dedicated to strengthening support for historically underserved beginning farmers in the first ten years of business, and for farmworkers who need job skills training.
Thank you to all our farmworkers!