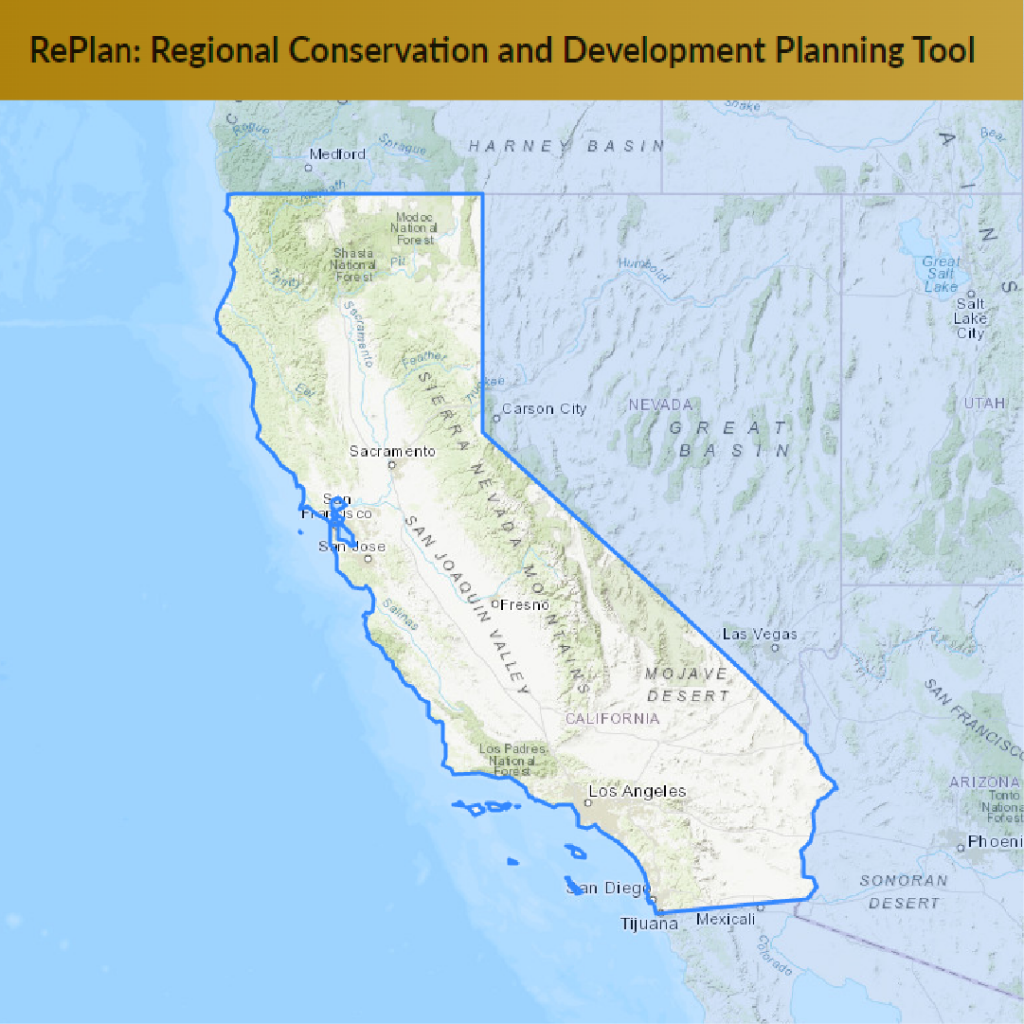 A new tool designed to provide farmers and ranchers with key information about climate smart agriculture programs is now available online. The tool features a user-friendly map for users to explore, screen and efficiently identify regions for analysis, comparison and reporting. The intent is to place this information at the fingertips of farmers and ranchers, making the application process faster, and more efficient. The web-based tool, named RePlan (Regional Conservation and Development Planning Tool), comes as a result of a partnership between CDFA, the Strategic Growth Council, the Governor's Office of Planning and Research, and the Conservation Biology Institute. RePlan developers have created applications for two CDFA programs — the Healthy Soils Program (HSP) and the Alternative Manure Management Program (AMMP). 
For HSP, RePlan combines site location technology and environmental datasets in a user-friendly website to assist applicants in determining eligible individual soil management practices as well as the compatibility of multiple practices.  
For AMMP, the tool combines relevant datasets with site location and analysis tools to identify practices that will reduce dairy and livestock methane emissions through the implementation of non-digester approaches. In one step, a farmer can model current and proposed practices, explore alternative practices, calculate the resulting emission reductions using California Air Resources Board tools, and submit a final proposal package for AMMP funding.
The Partners
The California Strategic Growth Council (SGC) collaborates with public agencies, communities, and stakeholders to achieve sustainability, equity, economic prosperity, and quality of life for all. SGC also manages several grant programs funded by the California Climate Investments (CCI) that aim to reduce greenhouse gas emissions while providing also providing a variety of other benefits – particularly in disadvantaged communities.
The Governor's Office of Planning and Research (OPR) studies future research and planning needs, fosters goal-driven collaboration, and provides guidance to state partners and local communities, with a focus on land use and community development, climate risk and resilience, and high-road economic development.
The Conservation Biology Institute (CBI) applies the best science and technology available to accelerate the conservation, recovery, and adaptation of biological diversity in a fast-changing world. Their expertise includes GIS and decision-support tools, global forest conservation, landscape modeling, water, energy, and infrastructure development. CBI created Data Basin in response to the increased demand for geographic environmental and conservation data access, integration, interpretation, analysis, and sharing.