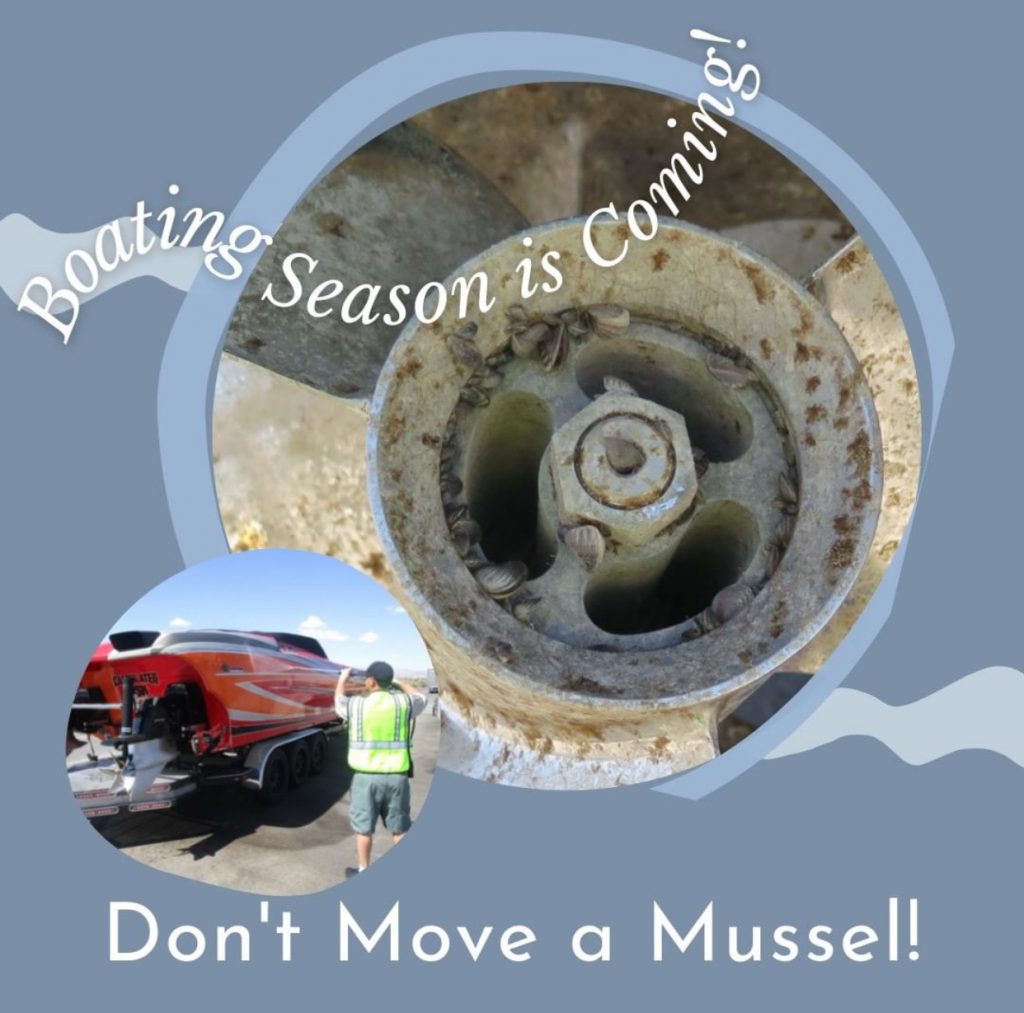 Once again, CDFA is partnering with the California Department of Fish and Wildlife, California State Parks, and the Department of Water Resources to help prevent invasive quagga and zebra mussels from entering California. Staff at CDFA Border Inspection Stations are inspecting boats and other watercraft entering the state for unwanted hitchhikers.
Boaters are urged to take the following steps to help prevent the spread of mussels:
CLEAN — inspect exposed surfaces and remove all plants and organisms.
DRAIN — all water, including water contained in lower outboard units, live-wells and bait buckets.
DRY — allow the watercraft to thoroughly dry between launches. Watercraft should be kept dry for at least five days in warm weather and up to 30 days in cool weather.
CDFA has inspected more than two-million watercraft since an expanded focus on invasive mussels began nearly 15 years ago.
See this link for more information about quagga and zebra mussels.