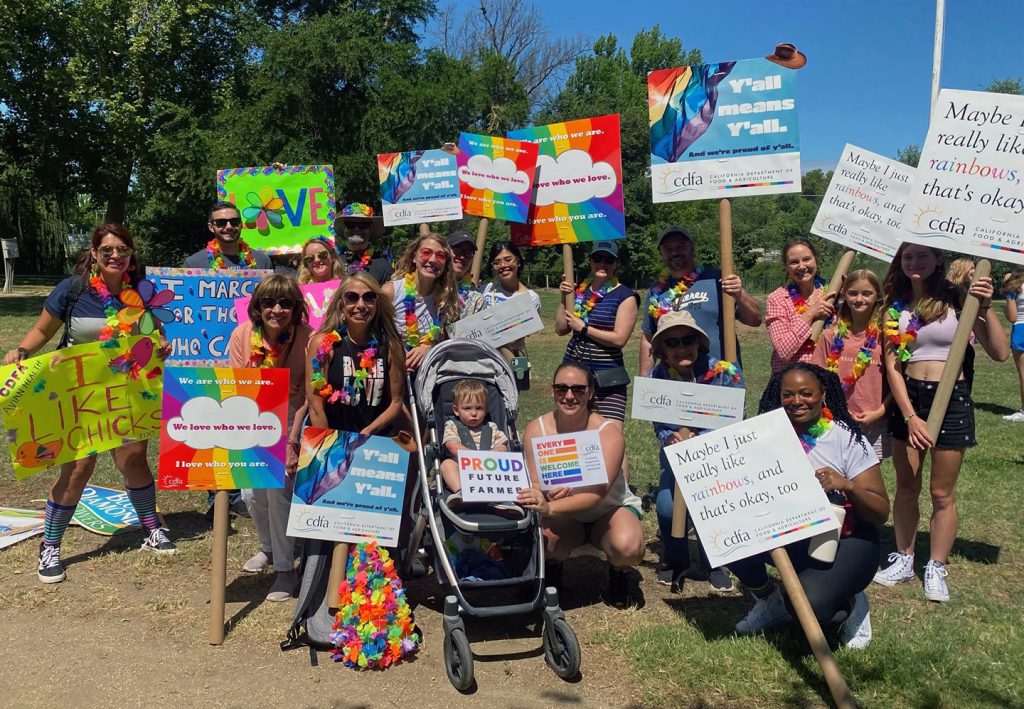 By CDFA Secretary Karen Ross
I was honored yesterday to participate in Sacramento's Pride March along with CDFA employees who are members of the LGBTQ+ community, and supporters of that community. I am proud to stand among them.
Our LGBTQ+ employees perform essential work on behalf of agriculture and the people of California, and our agency's unwavering commitment to equality means that we embrace all employees and stakeholders in a similar, supportive fashion.
I am pleased to note that CDFA is one of the first state agencies to establish a partnership with the Sacramento LGBT Community Center, which has been active in the region for more than 40 years. The partnership will include participation in career fairs, Pride events, awareness campaigns, and cultural trainings.
We look forward working alongside and supporting the LGBTQ+ community for many years to come.