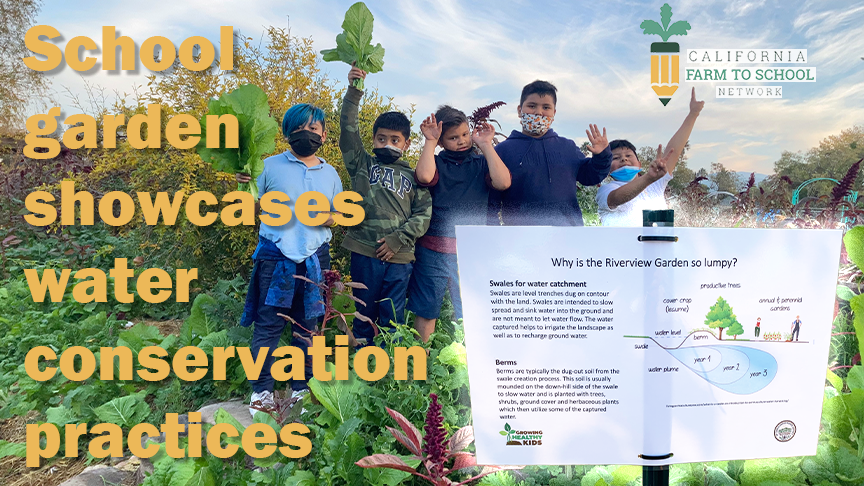 Part of Mt. Diablo School District's Farm to School Incubator Grant Program grant to enhance the existing 2.25-acre school garden at Riverview Middle School is to spread the news about agricultural practices of utilizing swales and berms to conserve water.
As described on the school garden sign (pictured), swales are level trenches dug on contour with the land intended to slow the spread of water so that the water may sink into the ground. Berms are mounds of soil on the down-hill side of the swale that further slow the spread of water, with growth planted in the berms to utilize some of the captured water. A sign illustration shows how swale and berm utilization can grow groundwater plumes for the benefit of neighboring gardens.
The California Department of Food and Agriculture Office of Farm to Fork (CDFA-F2F) is accepting applications through July 6 for the 2022 California Farm to School Incubator Grant Program. Click here for more information.