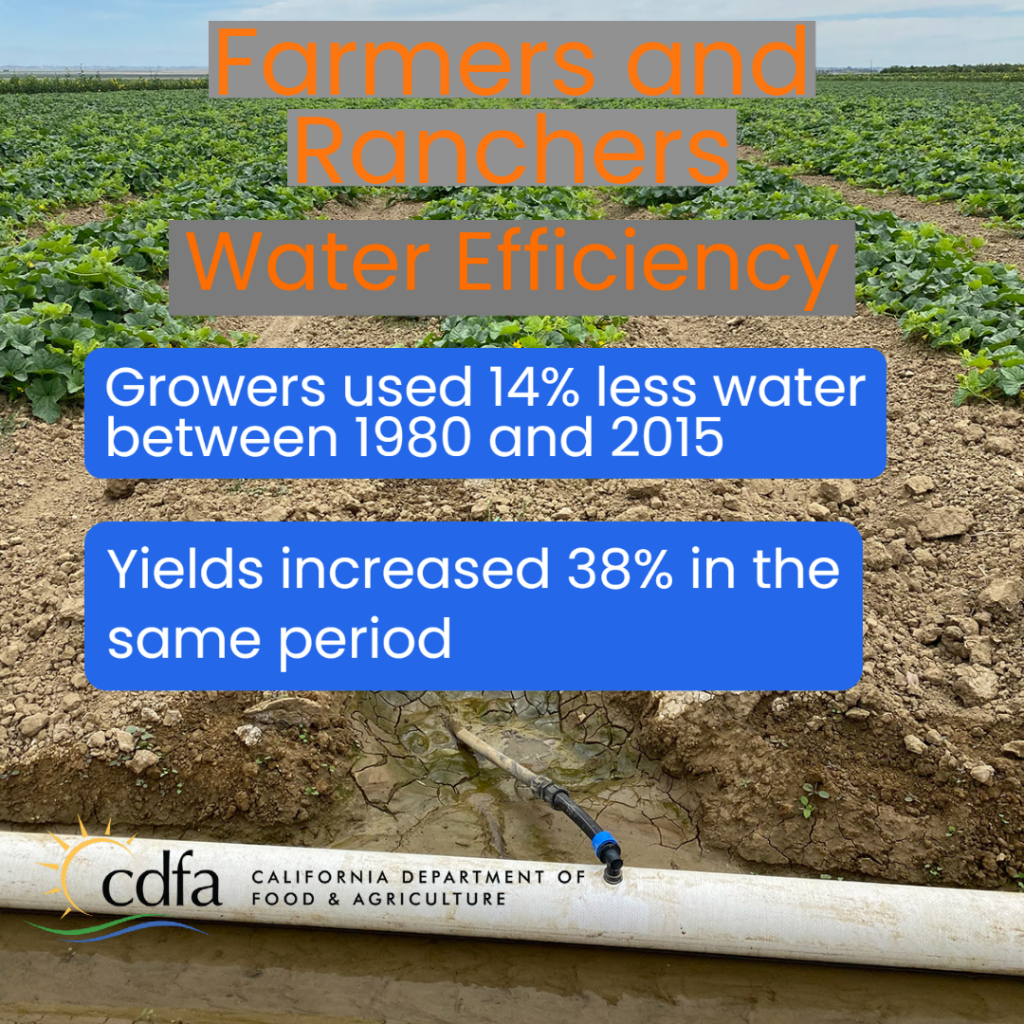 As California and the west contend with challenges brought by and climate change and drought, it is noteworthy that the state's farmers and ranchers have been working for improved water efficiency for decades.
Information developed by the Public Policy Institute of California (PPIC) shows that farm water use was 14 percent lower over a 35-year period, yet farm production increased 38 percent — that's 38 percent more food with 14 percent less water.
CDFA is committed to assisting farmers and ranchers with adaptations to drought and climate change with programs like the State Water Efficiency and Enhancement Program (SWEEP) and the Healthy Soils Program.