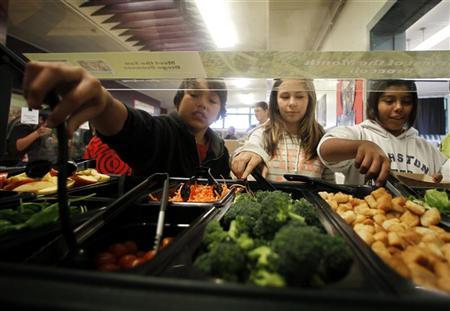 From a USDA News Release
The USDA today announced an increase in funding to help schools continue to serve kids healthy meals this coming school year and provide financial relief for schools and child care providers.
Effective July 1, 2022, the reimbursement schools receive for each meal served will increase by approximately $0.68 per free/reduced-price lunch and $0.32 per free/reduced price breakfast. Other reimbursement rates, including rates for paid school meals and child care meals, are available online.
The action will provide support for schools and child care providers dealing with rising food costs, and is part of the Biden Administration's work to lower costs and provide American families some additional breathing room.
This increase includes both a required annual adjustment in reimbursement rates to reflect the cost of food and an extra temporary per-meal boost in reimbursements from the recent Keep Kids Fed Act. Combined, this will pump an estimated $4.3 billion more into school meal and child care meal programs across the nation this school year, in addition to the nearly $2 billion in additional funding USDA has already provided. Note — California will receive more than $720 million in additional funding.
State-by-state breakdown of support for child nutrition program operators
"The boost in reimbursements will help provide financial relief for schools so they can continue serving high-quality meals to students amid higher food costs and persistent supply chain challenges," said Stacy Dean, deputy under secretary for food, nutrition, and consumer services.