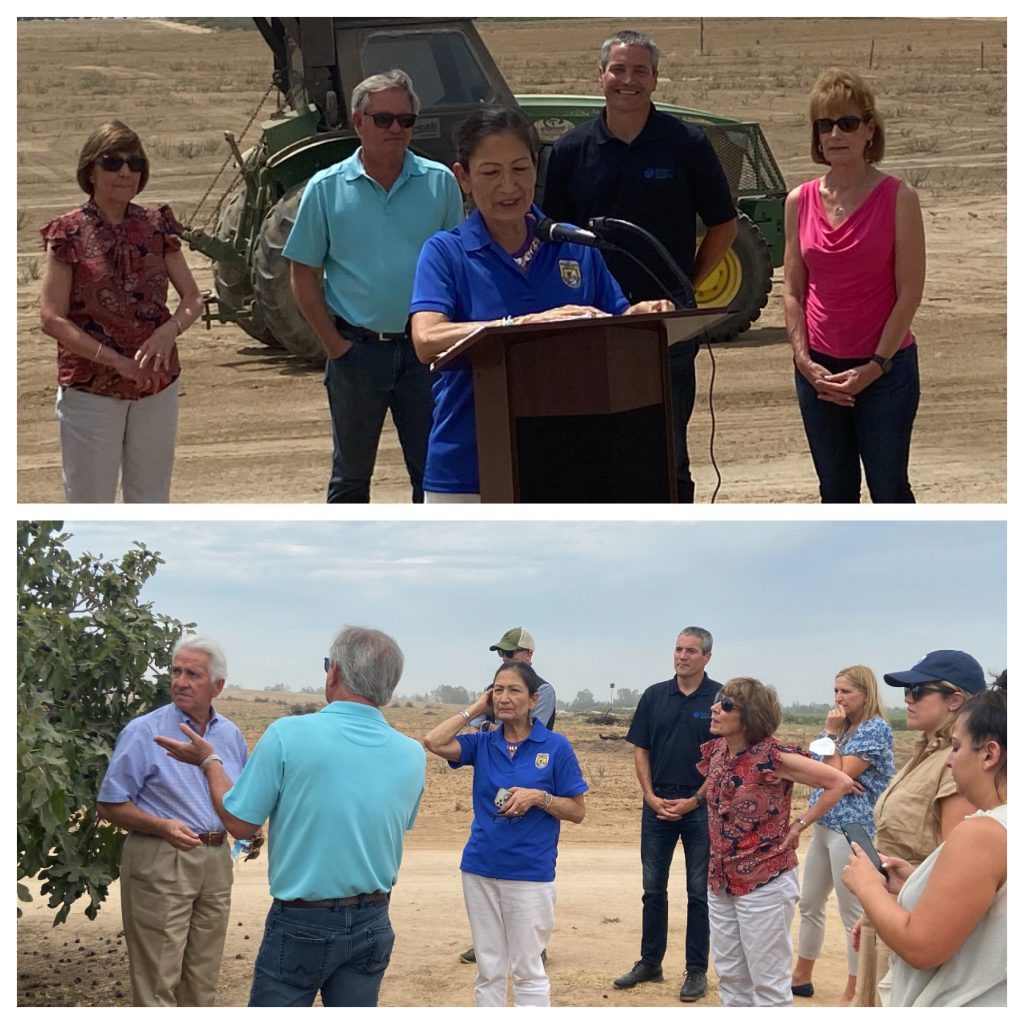 CDFA Secretary Karen Ross joined US Interior Secretary Deb Haaland today in the Central Valley for discussions about California's ongoing drought as well as farmers and ranchers who are part of the solution with adaptation and conservation, including more than 1,100 projects funded through CDFA's State Water Efficiency and and Enhancement Program, or SWEEP. Those projects will save an estimated 1.5 million acre-feet of water over a 10-year period, or 47 billion gallons.
Secretary Haaland's visit was organized by Congressman Jim Costa of Fresno to provide state officials, water managers, and farmers with an opportunity to meet with Haaland and Bureau of Reclamation Commissioner Camille Touton.
The visit comes less than a week after Governor Newsom introduced the state's Water Strategy for a Hotter, Drier California, which is tied to $8 billion over the last two years to help store, recycle, de-salt and conserve the water the state will need to keep up with the increasing pace of climate change. Without action now, extreme weather could diminish California's water supply by up to 10 percent by 2040.
Secretary Ross: "We have a once in a generation opportunity to invest state drought funding and hundreds of millions from the federal government to build reliable and climate resilient water systems. It was gratifying to be able to share the urgency of the situation with Secretary Haaland, and to stress that we can move forward faster by working together to strengthen existing partnerships."