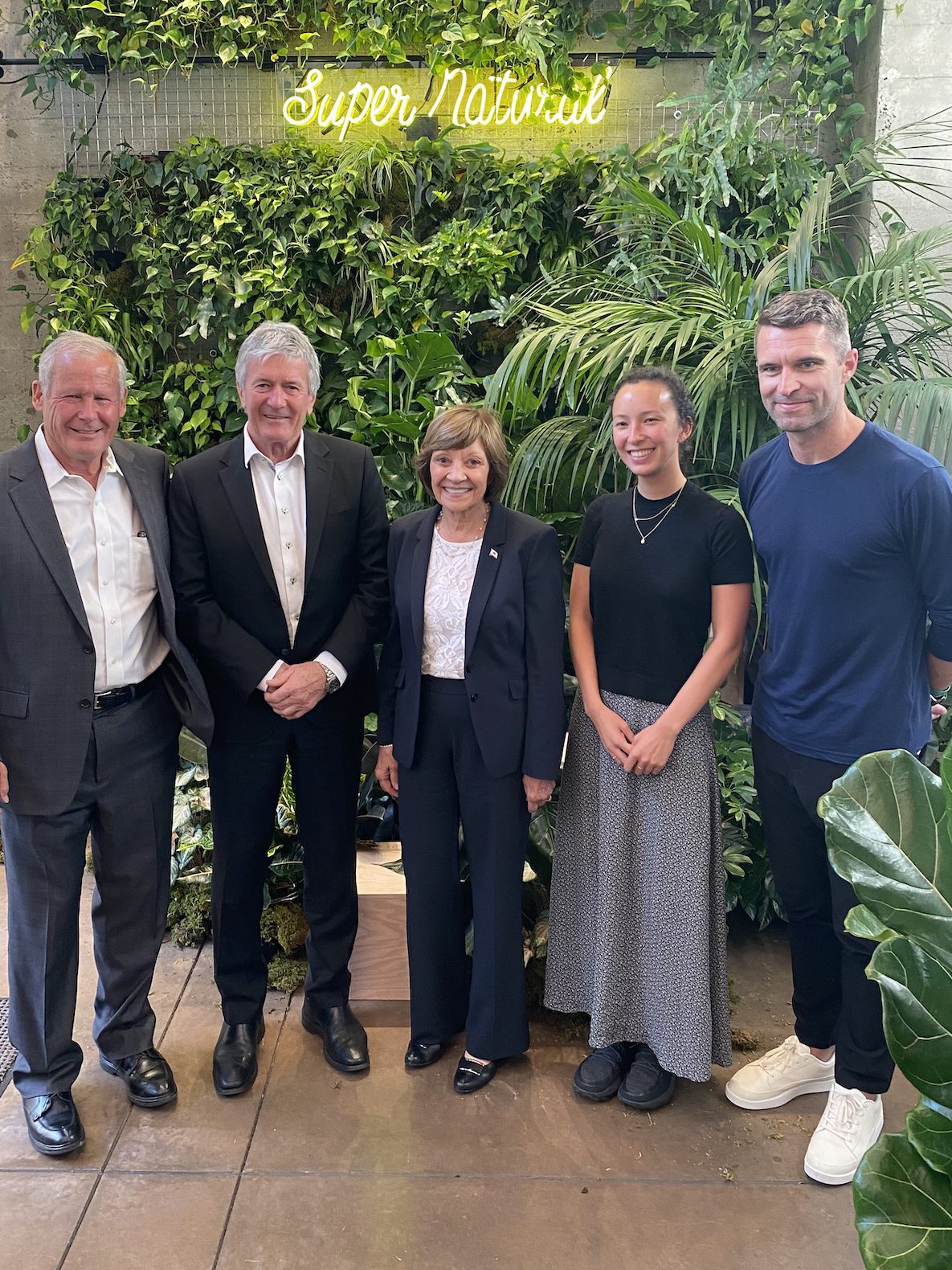 On Tuesday, CDFA Secretary Karen Ross and State Board of Food and Agriculture President Don Cameron met with New Zealand Minister of Agriculture Damien O'Connor to discuss a variety of agricultural issues related to climate and trade. The meeting also included a discussion with Allbirds Co-Founder Tim Brown on the company's carbon neutral commitment, which extends to agricultural producers in New Zealand.
In May 2022, a Memorandum of Cooperation between California and New Zealand was signed to tackle the climate crisis, reduce pollution, and bolster the clean economy, while emphasizing community resilience and partnership with indigenous leaders. The MOC establishes a new climate partnership between Governor Newsom and New Zealand Prime Minister Jacinda Ardern focusing on common objectives to achieve carbon-neutrality by the mid-century.
Ag-focused objectives in the MOC include building climate resilience and increasing reductions of greenhouse gas emissions within the agricultural sector, and accelerating environmental stewardship through enhanced waste, water and recycling programs as well as through nature-based solutions.