Healthy Soils Week is December 5-9, 2022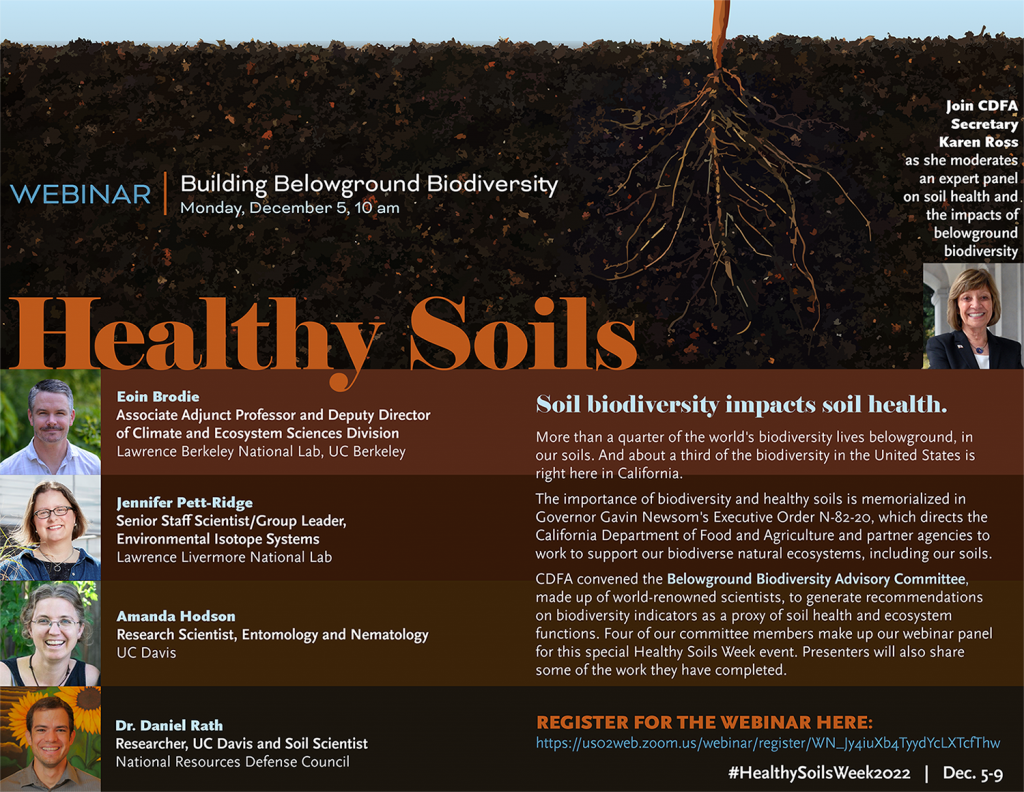 More than a quarter of the world's biodiversity lives belowground, in our soils. And about a third of the biodiversity in the United States is right here in California.
California farmers and ranchers understand the fundamental importance of the soil that is the foundation of their work – and scientists are working to help all of us understand it even better. Join a panel of experts on Monday, December 5 for a free webinar: Building Belowground Biodiversity.
The California Department of Food and Agriculture is working alongside our growers to improve soil health, in part by convening the Belowground Biodiversity Advisory Committee, made up of world-renowned scientists, to generate recommendations on biodiversity indicators as a proxy of soil health and ecosystem functions. Four of our committee members make up our webinar panel for this special Healthy Soils Week event. Presenters will also share some of the work they have completed.
Click here to register for "Building Belowground Biodiversity" scheduled for World Soil Day, Monday December 5, at 10 am.
The importance of biodiversity and healthy soils is memorialized in Governor Gavin Newsom's Executive Order N-82-20, which directs the California Department of Food and Agriculture and partner agencies to work to support our biodiverse natural ecosystems, including our soils.