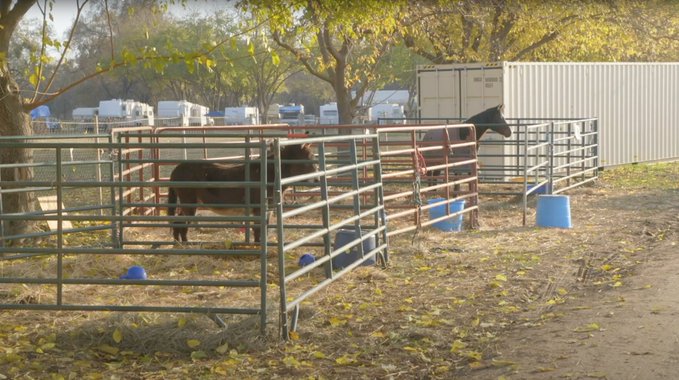 From a blog post by the California Governor's Office of Emergency Services
As a series of strong, winter storms continue to bring rain, wind, and continued flooding to many parts of the state, the California Governor's Office of Emergency Services (Cal OES) is reminding all Californians about the -importance of preparing your entire family – and that includes your pets.
Preparing yourself and your pets to leave in an emergency will help reduce the stress and anxiety of leaving your home in a hurry.
PLAN AHEAD
Cal OES is working closely with the California Department of Food and Agriculture (CDFA) to ensure that large animal owners are aware of the steps to take ahead of an evacuation.
Have a plan: Know a safe place you can take your pets before disasters or emergencies happen.
Develop a buddy system: Plan with neighbors, friends, or family to make sure someone is available to care for or help evacuate your animals if you need help.
Contact your local animal shelter: Make sure your local shelter takes large animals or determine another place you can take them in an emergency.
Build an emergency kit: Prepare a kit with the essentials to keep your animals safe during an evacuation.

Food
Water
Medicine
Some form of identification
Medical records and vaccinations
A little preparation with large animals will make an evacuation easier for all involved. Train them to be caught and loaded in trailers easily. Attach an ID tag to their halter or lead rope.
The CDFA Cares Program is actively engaged with local and regional emergency managers and animal shelters to coordinate resources in support of animal care needs.