This November, foreign buyers from across Asia will travel to Oakland to participate in the 'Taste of California',  a mini-trade show and conference  that will highlight the best food products California has to offer. This two-day event will combine business meetings with a conference format that focuses on the trends and innovations within California's food sector.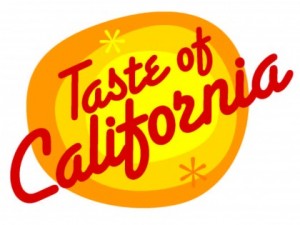 Trade is all about creating connections and this is an opportunity for California companies to meet foreign buyers, showcase their food products, and network with industry professionals. Small to medium-sized businesses account for 98 percent of U.S. exporters and are a vital component in helping to grow California's economy. For every billion dollars in agricultural exports approximately 8,400 jobs are supported. California agricultural exports are valued at almost $15 billion.  
At the Centers for International Trade Development  we have the privilege of working with small businesses on a daily basis and understand the time, resource and personnel constraints these companies have. We have also seen how exporting can benefit food companies by expanding their consumer base and diversifying risks through new sales channels. By providing opportunities like the Taste of California we are assisting companies in reaching future customers – two-thirds of the world's purchasing power is in foreign countries and nearly 96 percent of world's consumers live outside of the United States.
California is known for its diversity, innovation and California Grown products. We are happy to be a partner for small business in making a connection to the global marketplace.
The Taste of California event will be held at the Oakland Marriot City Center Hotel, November 5-7, 2012. Further information is available here.
The California Centers for International Trade Development (CITDs) provide value-added trade assistance to help California businesses expand internationally and are funded by the California Community Colleges Chancellor's Office. Through a Memorandum of Agreement with California Department of Food and Agriculture, the CITDs assist in export development activities for California agricultural companies.
The 'Taste of California' is a California STEP program and is funded in part through a grant award with the U.S. Small Business Administration.