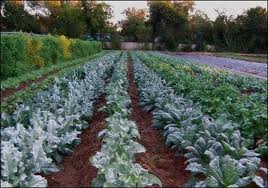 Last Friday, January 4th, two years to the day after the Food Safety Modernization Act (FSMA) was signed into law by President Obama, the Food and Drug Administration (FDA) issued new proposed produce rules. The produce rules will go a long way toward establishing a common set of food safety practices in the production, harvesting and marketing of fresh produce.
Six years ago, the leafy greens industry, working with the State of California, established the California Leafy Greens Marketing Agreement. Since then, we have been operating under a system where food is produced with mandatory government oversight to provide a safe product for consumers. Like the new produce rules, the LGMA program is based on sound science and on risk assessment. I believe that the LGMA program meets and/or exceeds the requirements of the new rules. However, if adjustments are necessary, our program and systems will be quickly amended to meet any new FSMA requirements.
California's leafy greens industry is not the only one to adopt this government partnership model for food safety. In California, tomato and cantaloupe producers have also implemented programs that require government inspectors to audit farms and packing facilities to ensure compliance with science-based food safety practices. Producers of Florida tomatoes and Arizona leafy greens have implemented similar programs. Leafy greens and tomato producers began these mandatory programs about five years ago. The California cantaloupe program was launched in 2012.
We have worked diligently with the FDA to inform them about the benefits of the public/private model as they develop FSMA regulations for produce farms. And we will continue to work closely with the agency to show how the LGMA already provides a mechanism to immediately verify that food safety standards on California leafy greens farms exceeds or complies with this law.
We welcome the advent of these new federal laws, and look forward to sharing our experience and our food safety model as we move forward.