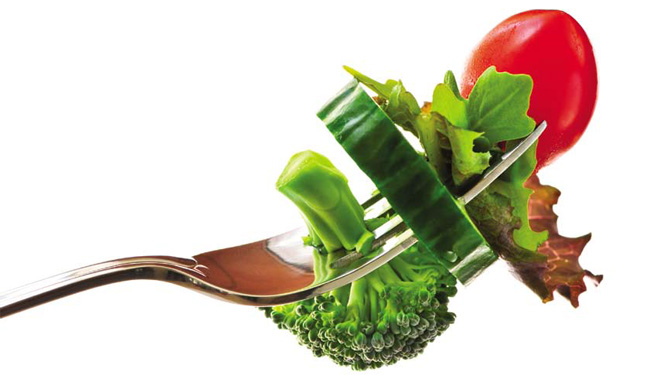 http://www.sacbee.com/2013/04/28/5375458/where-farm-to-fork-falls-short.html
By Elaine Corn
No sooner was the transcontinental railroad completed in 1869, than Sacramento began shipping oranges from Fair Oaks across the country.
By 1911, Sacramento County was shipping cherries and Flame Tokay grapes to New York.
If you lived in California, that food was local and still is. New Yorkers and anyone in areas that froze part of the year didn't care that the food came 3,000 miles to delight the palate and improve human nutrition.
In the Midwest and anywhere there's a long winter, it's difficult to eat locally all year. That's geography for you. But at the right time of year, farm-to-fork festivals have been held all over the country – Chicago and Naperville, Ill.; Roanoke, Ind.; and in cities in Northern Virginia, Colorado and Pennsylvania – in areas not exactly possessed of California's Mediterranean climate nor Florida's eternal yet humid growing season.
So you'd assume with so much food growing in our fertile region, and with the mantra of eating locally spreading like a new religion, that the rest of the world is getting less of our good stuff because we're keeping it for ourselves.
It might come as a surprise that in the six-county area hubbed by Sacramento, of all the food grown here only 2 percent stays here. The rest ends up across the United States and around the world.
If the imperative to buy local flushes you with a twinge of guilt if you walk into a store and buy a cantaloupe from Guatemala, the pitch is twisting its way into your consciousness. Those not living in a "loca-bore" straitjacket might be curious what a Guatemalan cantaloupe tastes like and take one home. I would be malnourished were it not for the avocado. I'm sure throughout the year I've eaten dozens from Mexico.
The local food movement has been a long time coming, from fringe land worshippers to grocery store chains that now tout the phrase "farm-to-fork" in ads. Back in 1999, a huge nationwide food service and catering entity called Bon Appétit Management Co. required all chefs in its kitchens nationwide to purchase at least 20 percent of their ingredients from small, local growers.
That went for Minneapolis or Palo Alto, where Bon Appétit is headquartered (and not to be confused with Bon Appétit magazine). Of its 500 locations in 32 states, it mattered not whether the food was for a Midwestern university cafeteria or corporate dining rooms at Oracle, Genentech and Lucasfilm, or the restaurant at the Modern Art Museum of Fort Worth.
The company defines a small grower as having under $5 million in sales. Local has no official distance, but Bon Appétit defines it as within a 150-mile radius of where the food will be cooked and served.
That leaves 80 percent coming from anywhere. And that's pretty much how it works. Unless you get strident.
Nearly 20 years ago I was at a conference for the International Association of Culinary Professionals. In a workshop one afternoon, Alice Waters of Berkeley's Chez Panisse said from her chair in the audience that we should be eating only the food grown in our ZIP code.
"Hey!" I said, springing out of my chair. "That's not fair! A person in Minneapolis would never get a glass of orange juice." Privately I wondered how I would use Waters' statement in a joke.
What's not fair is how we in California insinuate our climate expectations on others. Midwesterners and Northeasterners are never going to grow citrus, pomegranates or enough peaches to meet demand. California and other temperate states fill in.
It's impossible to be all local, all the time, even in Sacramento. Any restaurant that bills itself as a farm-to-fork restaurant is working percentages, just like the Bon Appétit Management Co. Kurt Spataro, executive chef of the Paragary Group, twice attempted to sustain a company garden, but it needed constant staffing. A chef has a lot to do besides cook, and supervising a garden takes as much time as running several restaurants. With more than 80 boutique farms in the Sacramento area, deliveries now come direct from growers and through alternative distribution systems.
Compared with the 20 percent edict on local ingredients at Bon Appétit Management Co., Sacramento's Ella Dining Room reports that, depending on the time of year, its locally driven menu can come in at an astounding 80 percent local for produce, dairy and such ancillary ingredients as honey, but not for mirepoix – the carrots, onions and celery needed every day for stocks.
And for obvious reasons, there's no local chocolate, coffee, saffron, salt and pepper. At Mulvaney's Building & Loan, the vinegar, olive oil, herbs, summer chiles, beer and wine are local, but not garlic – not yet.
Local protein is a problem. There's not enough grass-fed, un-factory raised cattle and pigs to go around. Even the pickiest chefs choose their battles. Appropriately raised beef and pork often come here from Iowa, as if a chefs' group handshake sealed this activity as permissible.
And what about winter and early spring when Sacramento goes lean on local? Magpie Café's chef Ed Roehr strives for local ingredients in every dish but says, "I challenge any diner in the dead of winter to pay top dollar for anything from within a 25-mile radius. I don't know how many people are going out to eat parsnips and curly endive."
Sacramento may have billed itself as the America's Farm-to-Fork Capital, but is it a gimmick? Probably, but you could do a lot worse as a city slogan than promoting an embarrassment of fresh produce from nearby growers.
Diners need to calibrate their expectations about just how much food in a restaurant is truly local. If you want farm-to-fork food at its purest, go to a certified farmers market. If you can accept that some of the food is from 200 miles away, then the "local" stuff there approaches 100 percent.
But remember, a lot of recipes start with the instructions: "Chop an onion." Onions aren't local. They come out of storage after arriving from Texas, Idaho, eastern Washington and Mexico. When they're from California, they're from the border 600 miles away.
Count on even the best of intentions being foiled by seasonal glitches in Sacramento's bounty. We're still relying on the triumphs of the railroad.

Elaine Corn is an award-winning cookbook author and former newspaper food editor. She reports about food for Capital Public Radio, 90.9 FM in Sacramento. Reach her at ElaineCorninForum@gmail.com