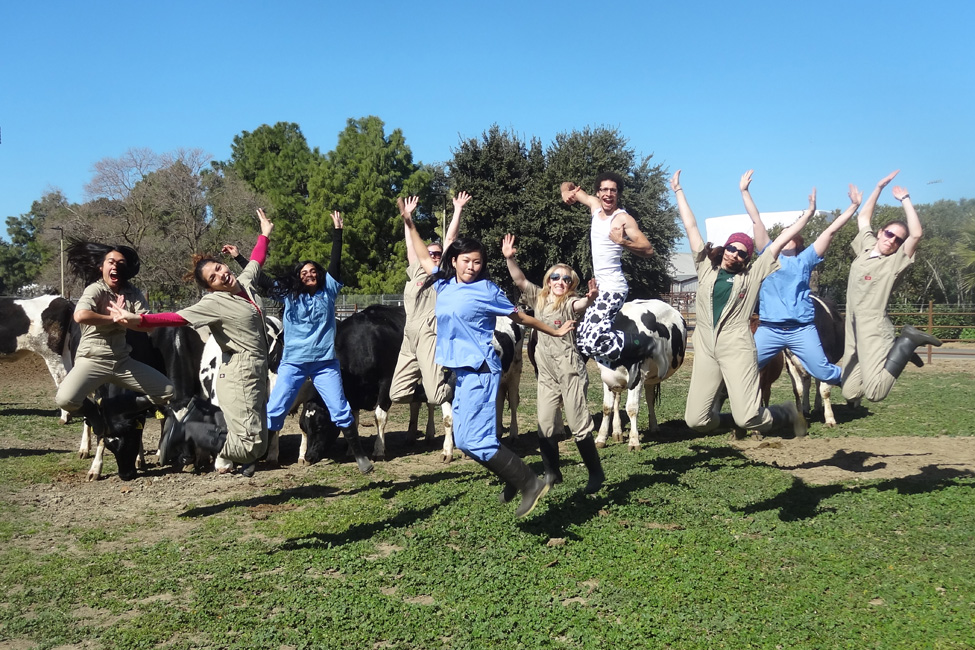 http://news.ucdavis.edu/search/news_detail.lasso?id=10590
(Excerpted From a UC Davis News Release) The University of California, Davis, is No. 1 in the world for teaching and research in the area of agriculture and forestry, according to rankings released today by QS World University Rankings.
This is the first year that the organization — which provides annual rankings in 29 other subject areas — has produced rankings in agriculture and forestry.
"We are thrilled and excited by this evaluation, and it is gratifying to see that the ranking data validate the breadth and depth of our agricultural programs, which represent a variety of disciplines," said Mary Delany, interim dean of the College of Agricultural and Environmental Sciences.
"At the institutional level, this ranking signifies rich teaching and research programs that developed and were built during our more than 100 years of service," she said. "And at the personal level, it reflects the devotion of more than 300 faculty members who are passionate about their fundamental, translational and applied research, and thoroughly devoted to training the next generation of scientists and agriculturalists."
The college was founded in 1905 as the University of California's University Farm. Today, it has more than 5,800 undergraduate students in 27 majors and more than 1,000 graduate students in 45 graduate groups and programs. More than 3,000 acres of UC Davis' 5,000-acre campus are devoted to agricultural research.
The QS World University Rankings by Subject are prepared by Quacquarelli Symonds (QS), a British firm that previously was the data provider for the annual Times Higher Education rankings. The firm is widely considered to be one of the most influential international university rankings providers. This is the third year it has produced its own world university rankings, independent of the Times Higher Education World University Rankings.
For this third edition of the QS World University Rankings by Subject, the firm evaluated 2,858 universities and ranked 678 of those institutions in 30 subject areas.
Previously, it used three measures to rank universities within subject areas: the number of times research publications from the institution were cited by other researchers in professional journals, opinions of other academics in the field and opinions of employers in the field.
This year, the organization added a fourth ranking measure — the H-index — which measures the number of research papers published as well as the number of times those papers have been cited by other researchers, thus rewarding both the quantity and quality of research.