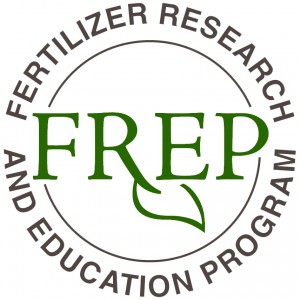 CDFA's Fertilizer Research and Education Program (FREP) is excited to announce the debut of the Nitrogen Management Training Program for California certified crop advisers (CCAs). Since October 2012, FREP has collaborated with the California Certified Crop Adviser Program and UC Agriculture and Natural Resources to develop and implement a voluntary nitrogen management curriculum specifically targeted for California Certified Crop Advisers.
The goal of the program is to facilitate CCAs' understanding of sound nitrogen management practices and increase their ability to make informed recommendations to growers, thereby improving environmental performance relative to nitrogen management for crop production. Developed by subject matter experts, the curriculum will address the management of nitrates from plant nutrients to reduce unintentional emissions in waters throughout the state, while emphasizing the economic and environmental benefits achieved through improved management of agricultural use of nitrogen and irrigation water.
Each training session will occur over the course of two days. The first day will include presentations on course objectives, the nitrogen cycle in crop production systems, nitrogen sources, irrigation and nitrogen management, nitrogen budgeting, future resources, and a discussion of local and statewide considerations. The second day will feature concurrent sessions with emphasis on annual and perennial crops. Each session will address current practices, the use of best management practices, and will include a hands-on nitrogen management planning exercise, concluding with a synopsis from both the annual and perennial crops subject matter experts.
The first course is already underway this week in Modesto. Four other courses are scheduled to take place in February and March throughout the Central Valley and the Central Coast-area; please see below for dates and locations. If you are a CCA interested in attending, please pre-register to attend one of the sessions through the CAPCA Ed website at https://capcaed.com/ or by using the links below. Due to the targeted nature of the curriculum for these courses, attendance is limited to CCAs only.
The nitrogen management training sessions are a part of FREP's ongoing commitment to provide growers and CCAs with decision-support tools, technical education, and access to research to increase awareness of more agronomically sound use of fertilizing materials to minimize the environmental impacts resulting from their use. Since 1990, FREP has funded more than 160 research projects focusing on California's important and environmentally sensitive cropping systems. For more information about this project and other FREP initiatives, please contact FREP staff at frep@cdfa.ca.gov or (916) 900-5022, or visit the program's website at http://www.cdfa.ca.gov/is/ffldrs/frep.
WOODLAND — February 18-19, 2014
Heidrick Ag History Museum – Event Hall
1962 Hays Ln, Woodland, CA 95776
Register Online
FRESNO — February 25-26, 2014
Ramada Inn Fresno (University) – Shaw Rooms A, B, C
324 E Shaw Ave, Fresno, CA 93710
Register Online
SALINAS — March 5-6, 2014
Salinas Elks Lodge #614 – Main Dining Room
614 Airport Blvd, Salinas, CA 93905
Register Online
TULARE — March 11-12, 2014
International Agri-Center – Banquet Hall
4500 S Laspina St, Tulare, CA 93274
Register Online