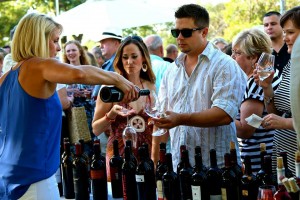 I recently was invited to Lodi to join that region's Winegrape Commission in celebrating the 10th annual "Zinfest." It's a great example of food and wine events that create local economic activity and foster direct communication between consumers and farmers.
Zinfest is very well done – a testament to the visionary leaders who created the Lodi Winegrape Commission, and to the outstanding farm families that have forged partnerships with the local community to make it known that Lodi is a premium grape-growing and wine-making region.
I'd like to thank the commission for its kind invitation and I hope I get to celebrate many more Zinfests!