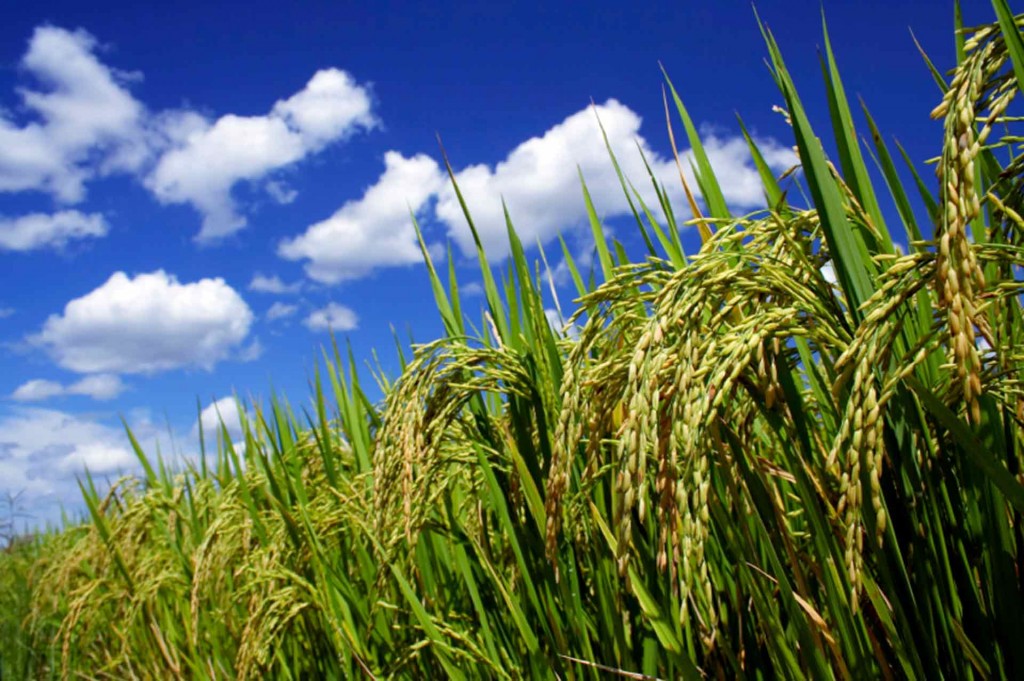 Sometimes it takes a crisis like climate change to reveal a golden opportunity. Our rice farmers in Northern California have long been exemplary stewards of their land, both in terms of providing habitat for waterfowl and other wildlife and for their ongoing efforts to work with environmental and research organizations to improve their farming practices. Now, in response to climate change, they stand ready to take the next step.
This week, the California Air Resources Board will hear a staff proposal for a set of management practices that will give rice growers incentives that could be used to reduce the release of methane, a potent greenhouse gas that contributes to climate change. For these farmers, who grow more than 95 percent of California's rice within 100 miles of our state capital, it presents a proactive opportunity to contribute to the state's climate change objectives.
The proposed Compliance Offset Protocol Rice Cultivation Projects would allow rice farmers in the Sacramento Valley to generate greenhouse gas offsets that can then be sold in the state's carbon trading market. Rice would represent the first crop-based agricultural offset protocol, paving the way for additional agriculture-based protocols to be developed.
The management practices listed in this protocol are based on sound science and have proved successful around the world. We know that these practices will be adopted slowly at first, but we are hopeful for increased participation in the future as more growers learn about the benefits of these practices.
I am pleased to see progress toward this voluntary incentive program for rice farmers in the Sacramento Valley, where they have already made tremendous strides on other environmental issues. For example, rice farmers here provide their agricultural fields during the winter months as valuable open space and habitat for 230 species of wildlife and 7 million ducks and geese that migrate along the Pacific Flyway each year.
It is worth noting that, in developing these practices, the ARB took precautions such as excluding the Butte Sink Wildlife Management Area, which has the highest concentration of waterfowl per acre in the world, to ensure that this important wildlife habitat is unaffected by the implementation of any rice cultivation projects.
Even more importantly, the ARB has elected to exclude program options that could lead to reduced winter flooding throughout the Valley, a practice that now provides critical habitat to millions of waterbirds in a state where 95 percent of original wetlands are gone. Additionally, the development of this protocol has exemplified what collaboration is all about by bringing together the rice industry, environmental groups, multiple state agencies, national organizations and federal partners.
We at the California Department of Food and Agriculture call the multiple benefits to nature provided by farmers and ranchers beyond food production "Ecosystem Services." These services include valuable open space and wildlife habitat and farming practices that enhance environmental quality, provide recreational opportunities and offer social benefits.
The protocol provides financial incentives for growers to help the state reach its emission-reduction goals by 2020. It's timely, and recognizes rice farmers for one of the many ecosystem services they provide. Similar carbon crediting initiatives are taking place all over the country. For example, the USDA worked with Chevrolet to purchase almost 40,000 carbon dioxide reduction tons generated on working ranch grasslands in the Prairie Pothole region of North Dakota.
As the magazine Modern Farmer put it, "everyone agrees that climate change has and will have a disastrous or at least dramatic effect on agriculture." With California's rich history of innovative farmers who promote environmental stewardship, provide ecosystem services and strive for sustainability, it makes sense that the California rice industry is at the forefront of incorporating climate-friendly practices.
This protocol has the potential to move early innovators in the industry to get involved and start moving the needle on climate change. My department will continue to work across agencies to encourage its implementation, along with technology-based verification techniques. Any protocol proposed to the ARB for consideration must have real, quantifiable, verifiable and enforceable metrics, without compromising crop yields.
California agriculture is incredibly resilient and innovative, and our farmers offer many benefits beyond food production. Voluntary incentive programs, such as the rice protocol, offer farmers in California meaningful opportunities to ensure that as they produce food, they are also providing important environmental benefits.