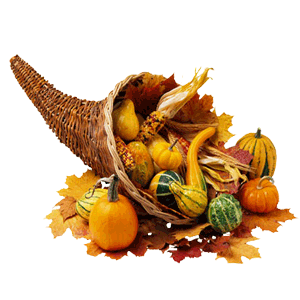 Thanksgiving is a time for celebration – kicking off the holiday season with a comforting mix of family, food and sharing. As much as I look forward to and appreciate the festivities, I have long greeted the holiday with thoughts running to a literal meaning: we are thankful; we give.
As California's secretary of agriculture, there is much to be thankful for, personally and professionally. As an advocate for improved food access, I am pleased to see some promising developments this year.
Just last week, dairies in the Central Valley donated 12,000 one-half gallon cartons of milk to area food banks that have long been looking for a way to offer a steady
supply of milk to clients. We hope to see many more partnerships like this. California farmers are in a unique position to help the hungry, many of whom, ironically, live in close proximity to farms.
Food access is a key priority of Ag Vision, a collaborative effort to plan for the future of agriculture. The California State Board of Food and Agriculture, a founding partner in Ag Vision, has committed to doubling California farm contributions to food banks within the next five years.
And, sadly, we see a need that continues to grow in these troubled economic times. The USDA's Supplemental Nutrition Assistance Program (SNAP) reports that the number of participants has gone up as hunger and poverty have increased since the beginning of the recession in December 2007. Nationally, 15 percent of all Americans participate in SNAP, more than 45.7 million people – an all-time high.
Despite the challenges, the inspirational, indefatigable human spirit means that millions of people are thankful for life's blessings, and many are in a position to give something back. We encourage that at CDFA, and our employees are doing what they can – participating in a frozen turkey drive last week in cooperation with Foodlink and increasing donations considerably from last year; providing long-term support to a bulk rice donation program; participating in a state employee holiday food drive; and organizing individual offices for fundraisers on behalf of local non-profit groups and schools.
Indeed, there is much for which we are thankful!  On behalf of everyone at CDFA, I wish all of you a Happy Thanksgiving!