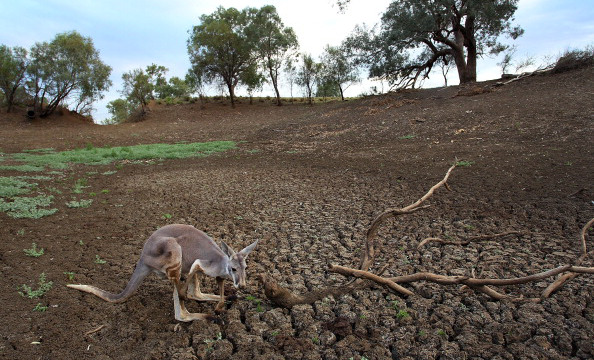 By Alexei Koseff
While the rest of us hope for a strong El Niño this winter, California lawmakers are looking to farther-flung locales for solutions to the state's historic drought, now deep into its fourth year.
A bipartisan delegation of legislators, led by Senate President Pro Tem Kevin de León, left Monday for a ten-day trip to Australia, which overhauled its water management policies and cut water use by half during a severe drought that gripped its southeast region from 1997 to 2009.
The trip is paid for by the California Foundation on the Environment and the Economy, a San Francisco think tank funded by business groups, labor unions and environmental nonprofits. Participants will meet with Australian government officials, business leaders and environmental organizations, and tour major infrastructure projects such as new desalination plants and recovered wetlands.
Spokesman P.J. Johnston said the foundation does not advocate for any specific policies. Its aim, he said, is to bring back ideas from what has and has not worked in Australia as California debates its own drought response.
"It's a massive and innovative undertaking that country made in the wake of the worst drought probably on record," Johnston said.
Other attendees include Sens. Ben Allen, D-Santa Monica; Anthony Cannella, R-Ceres; and Ricardo Lara, D-Bell Gardens; and Assembly members Ling-Ling Chang, R-Diamond Bar; Susan Talamantes Eggman, D-Stockton; Cristina Garcia, D-Bell Gardens; Marc Levine, D-Greenbrae; Kristin Olsen, R-Riverbank; Henry Perea, D-Fresno; and Shirley Weber, D-San Diego.
They will be joined by more than a dozen foundation board members representing groups such as the California Farm Bureau Federation, the State Building & Construction Trades Council, Shell and the Nature Conservancy.