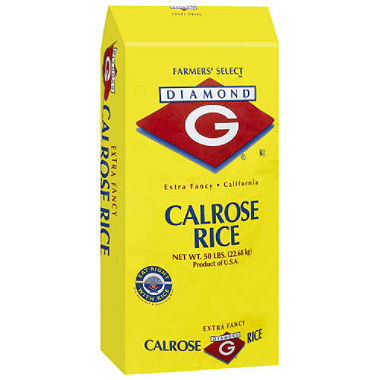 A historic achievement for California rice – on the final day of the 7th Annual World Rice Conference, hosted this year in Kuala Lumpur, Malaysia, it was announced that the "World's Best Rice" award had been won by California Calrose rice.
This is the first time California Calrose has been the sole recipient of the award. In 2013 it tied with Cambodia Jasmine rice.
The winning rice was chosen from a field of entries submitted by delegates from countries around the globe. The "World's Best Rice" is decided by a panel of experts and international chefs, one of which was Chef Matthew Teruo Sato, whose Sacramento restaurant Ten22 won this year's "Lord of Rice" culinary competition. The panel inspected the visual aspect of the rice and performed a sensory evaluation (pre-cooked and cooked).
Calrose is a medium-grain white rice that originated in California.  Nearly 2.5 million tons of rice are grown annually in the state, produced by nearly 2,500 farmers. California is the second largest rice growing state in the nation.
California rice is exported to Japan, Korea and Taiwan; the Middle East and Mediterranean markets; and the Caribbean and Pacific Islands. It is widely distributed throughout the United States, to the Korean and Japanese communities; specialty restaurants; and health food markets. Preferred for its processing characteristics, makers of cereals, baby food, rice flour and crisped rice for candy and health bar manufacturing all utilize California rice.
More than 550,000 acres or 98 percent of California's rice is grown within 100 miles of Sacramento. For the rural Sacramento Valley counties of Colusa, Butte, Sutter and Yuba, rice is a primary crop and provides a substantial contribution to the economy.