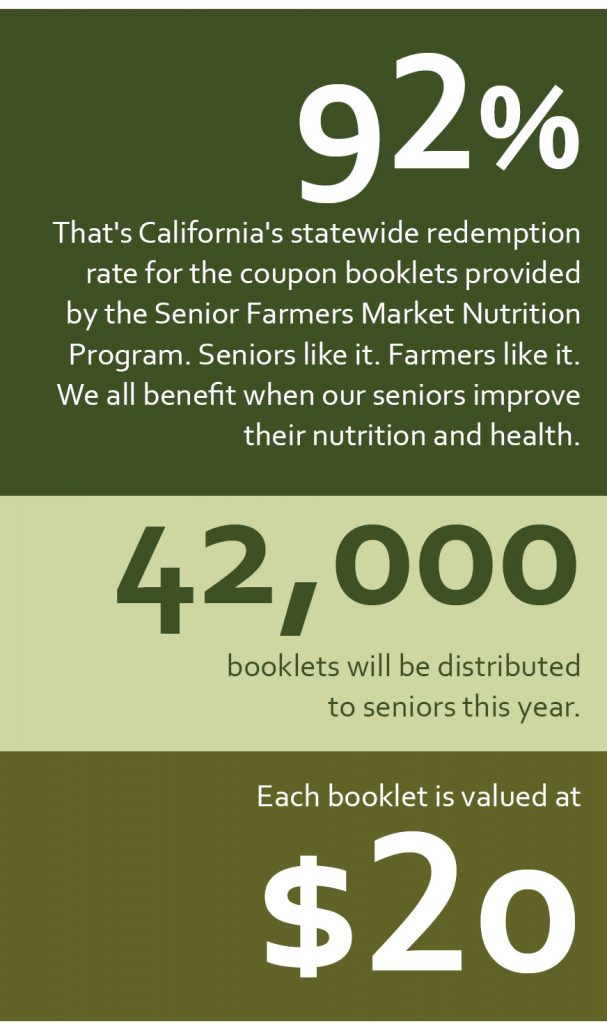 Senior Farmers' Market Nutrition Program
www.cdfa.ca.gov/go/sfmnp
California's certified farmers' markets are great places to give your diet a nutrition boost. CDFA's Senior Farmers' Market Nutrition Program helps low-income seniors accomplish just that. It's a 100 percent federally-funded program that provides check booklets that low-income seniors may use to purchase fresh fruits and vegetables along with specialty items such as fresh-cut herbs and honey. The program began in May and runs through the end of November.
The program is a continuing partnership with 32 Area Agencies on Aging, and together we will distribute approximately 42,000 check booklets this year. Each booklet is valued at $20. On average, the statewide redemption rate has been 92 percent . That's good news for vendors at the markets, but the real payoff is improved nutrition and health for low-income seniors.