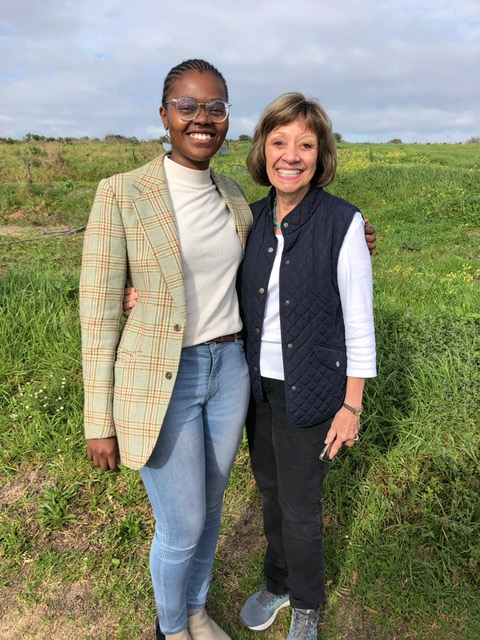 By CDFA Secretary Karen Ross
WESTERN CAPE, SOUTH AFRICA – When I was in Bonn, Germany a couple months ago attending the United Nations Climate Conference, there was a lot of discussion concerning Sustainable Development Goals – the UN's blueprint to achieve a better and more sustainable future for all by addressing the global challenges we face, including climate change. While in the Western Cape, I was very impressed to witness several of these goals in action and being spearheaded by awe-inspiring women.
Among them is Ms. Rirhandzu Marivate of the Sustainability Institute. She serves as project manager of the organization's Living Soils Community Learning Farm. The Institute provides technical assistance and other elements of sustainable development to small-scale farmers and offers educational services to the children of farm workers. In addition to a school, the Institute's campus includes a learning garden, an ecological housing project that encourages ethnic integration, and a natural woodland area to conserve native landscapes. Ms. Marivate works to share sustainability strategies, approaches for capacity building, and research within farm worker communities, all geared towards reaching the sustainable goals of reduced poverty, quality education, gender equality, and sustainable communities.
Ms. Marviate's work and vision helps to further the achievements of the Learning Farm, which is an innovative partnership with the retailer Woolworths and Spier Winery.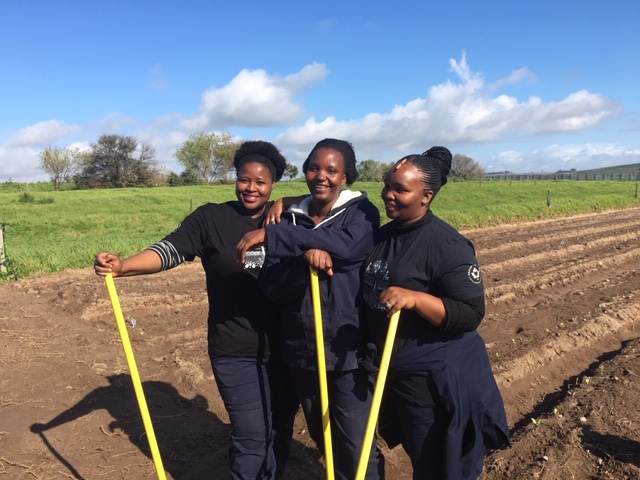 I had the opportunity to meet three amazing women at the farm who are learning specialty crop production, marketing and business. This project is truly dedicated to transforming lives and providing upward mobility for women through farming – with a lens on the climate challenges that farming will encounter.
My visit to the Learning Farm was truly a realization about the promise of the U.N. Sustainable Development Goals and their great potential for disadvantaged women in the Western Cape.