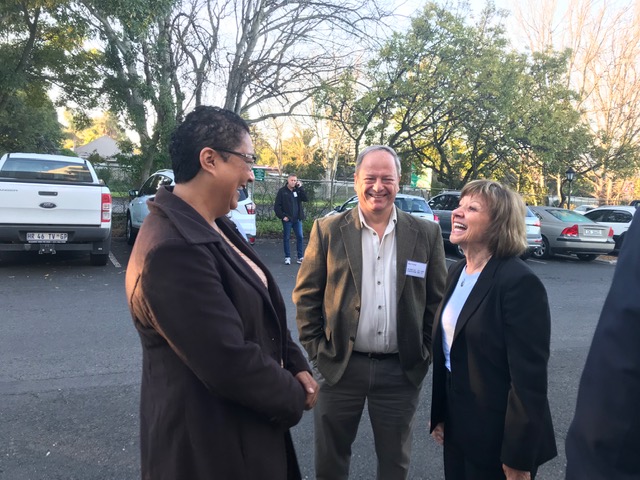 By CDFA Secretary Karen Ross
CAPE TOWN, SOUTH AFRICA – Our week in South Africa concluded by attending the Bureau for Food and Agricultural Policy's Agricultural Outlook Conference. I had the honor of speaking to farmers and the academic community about California's Climate Smart Agriculture practices.
The conference opened with a great speech by the director of the Western Cape Department of Agriculture, Ms. Joyene Isaacs, who not only thanked the agriculture sector for their resilience during the drought and uncertain times ahead (land reform and economy), but also thanked them for providing food for South Africans – a primary need that is sometimes overlooked in policy and social discussions within the country.
South Africa's agriculture sector is definitely contending with the challenges of climate change, with a backdrop of land, economic and social issues that run deep. Solutions will not be easy, but the country and its people are committed to embracing opportunities in order to secure a brighter future.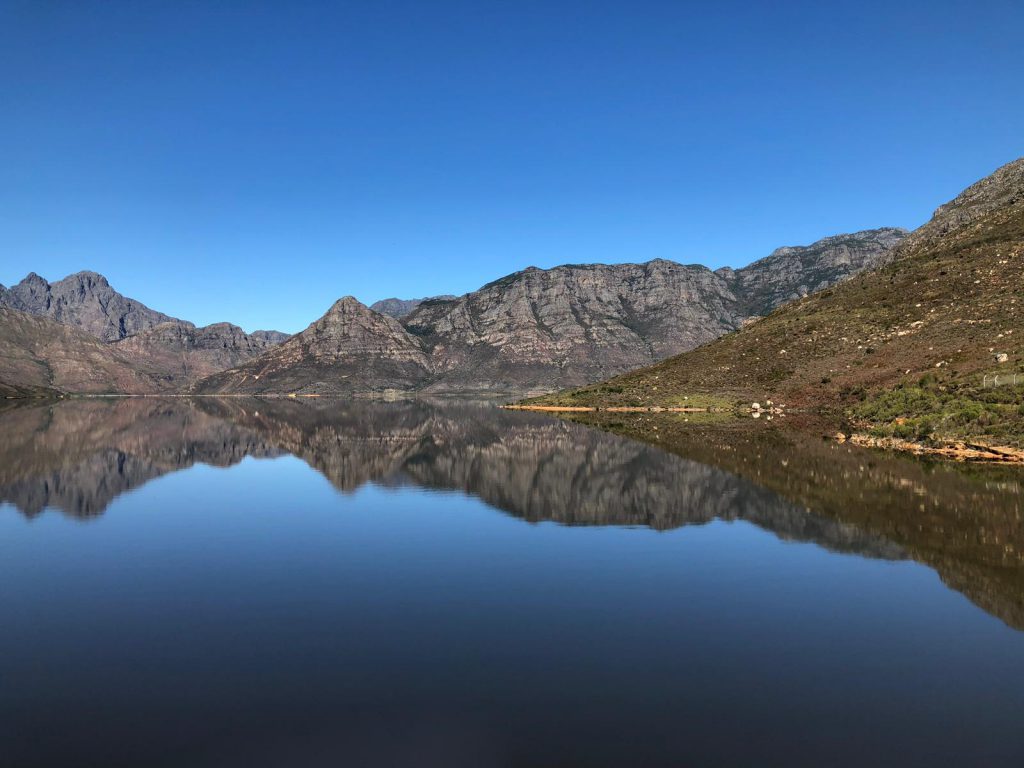 Our trip has highlighted some on-farm strategies that specialty crop growers are undertaking to conserve water, partnerships of NGOs and academia to transform livelihoods of individuals through farming, and engagement by government to lead, support and inform on climate change. In fact, climate smart agriculture here is referred to as 'SmartAgri.'
We have much to learn together – I'm optimistic about agriculture and our ability to work together to nourish people and protect the environment for future generations.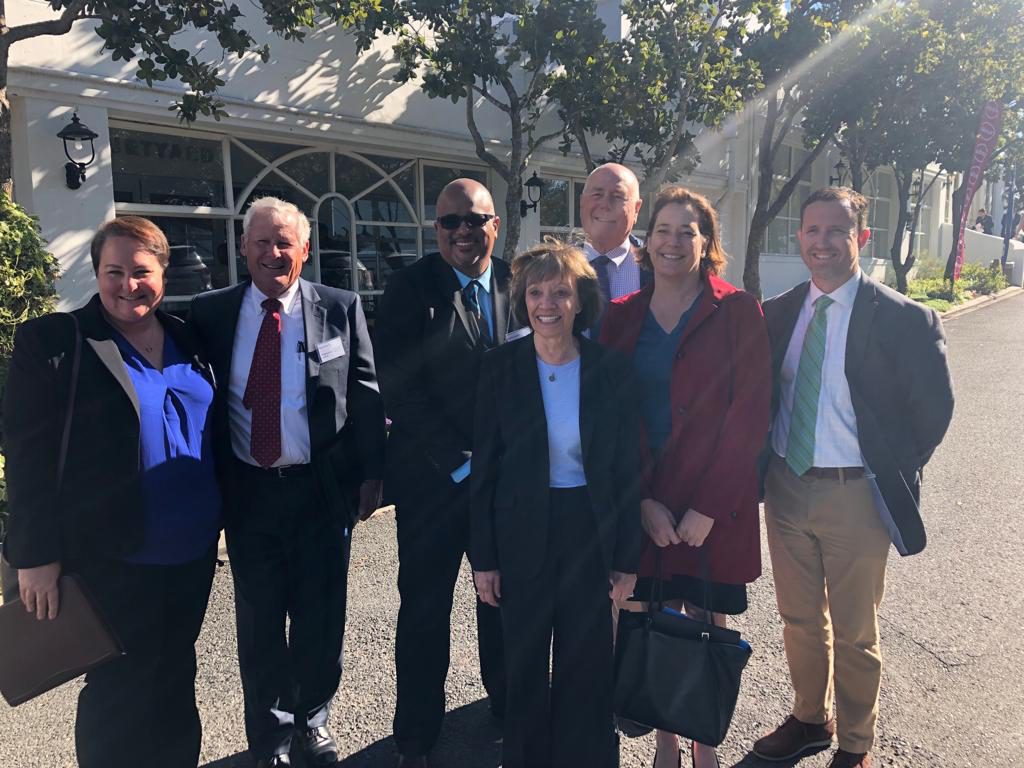 I would to thank our delegation – Abby Taylor-Silva (Grower-Shipper Association), Casey Creamer (CA Citrus Mutual), Carlos Suarez (USDA/NRCS), Don Cameron (Terranova Ranch), Karla Nemeth (CA DWR), and Randy Record (Record Family Wines) for being with us to learn and collaborate on SmartAgri strategies for the benefit of California agriculture.