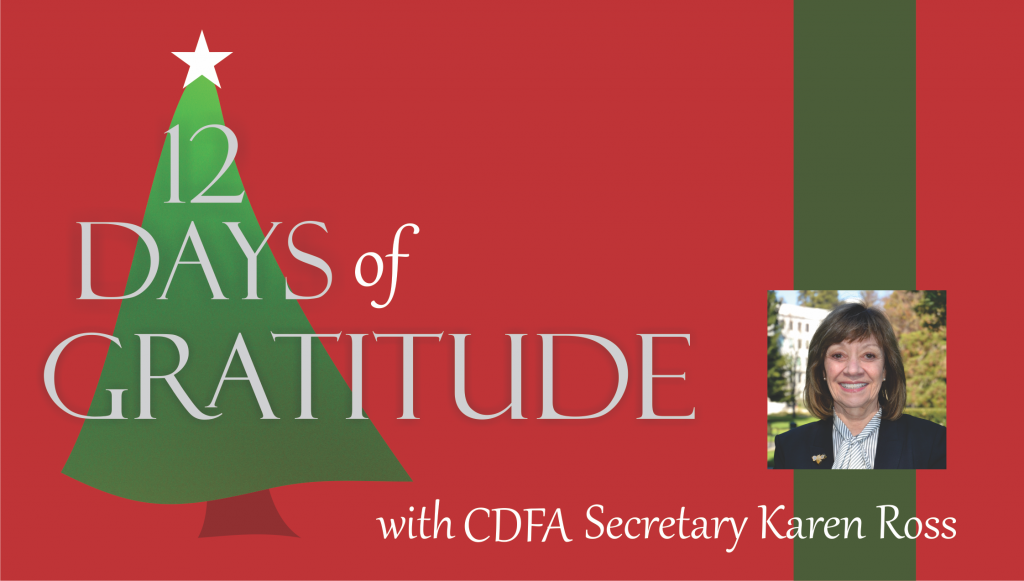 As CDFA carries forward with its essential work to promote and protect agriculture and natural resources, I'd like to express my appreciation for the partnerships that help make it possible. It all starts with our farmers and ranchers, and the remarkable bounty they produce for the world. They are resilient and innovative, and they have established California as a world leader in food production. We benefit greatly by having their voices on CDFA's many advisory boards and commissions, including new start-ups like cannabis and hemp.
Much of Ag's innovation comes from research provided by our partners in the California university systems. Scientists and specialists at both the UC and CSU have dedicated their lives to advancing the possibilities of agriculture, and we're all the better for it. 
We couldn't do any of this without our partners at the USDA. They are by our side in a multitude of ways, from invasive species programs that help protect California and the nation to funding to benefit the amazing variety of specialty crops grown in our Mediterranean-style climate. 
We also have crucial partnerships with county agricultural commissioners. They carry out our invasive species, measurement standards and other programs locally. The reach of our agency is multiplied exponentially by commissioners and their hard-working staffs.
Last but certainly not least, I'd like to express my gratitude for our partner state agencies serving in the administration of Governor Gavin Newsom. We all work together to do what is best for the state of California, including our food supply, and I have enormous appreciation and respect for that.