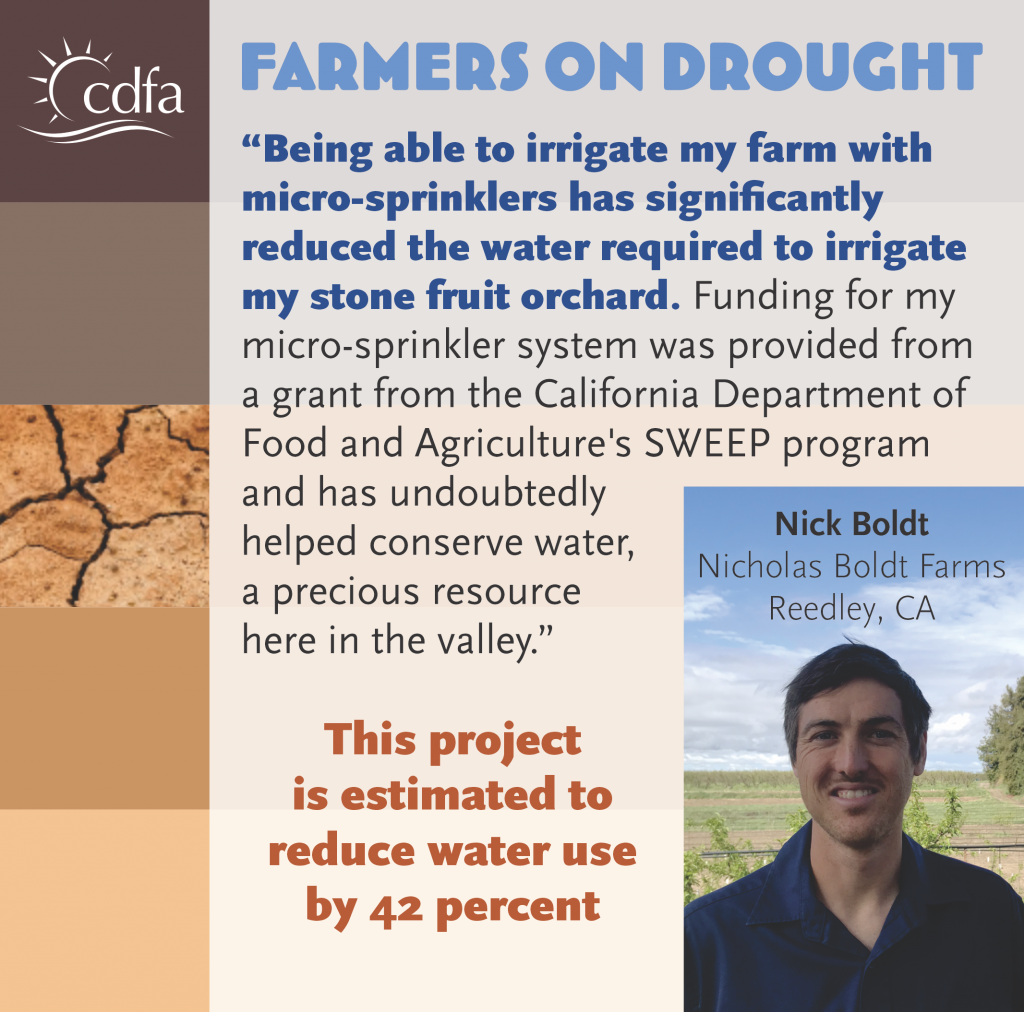 This summer, CDFA is asking farmers what this drought means for their farms, their families, and their ongoing efforts to reduce water use and improve efficiency.
What does this drought mean for your farm?
"In a normal year my farm uses a mixture of surface water and groundwater in order to maintain healthy trees. The drought has resulted in severe decrease in availability of surface water which has forced me to rely entirely on groundwater. Being able to irrigate my farm with micro-sprinklers has significantly reduced the water required to irrigate my stone fruit orchard. Funding for my micro-sprinkler system was provided from a grant from the California Department of Food and Agriculture's SWEEP program and has undoubtedly helped conserve water, a precious resource here in the valley."
What are you doing to reduce water use and improve efficiency?
"I was fortunate to receive a SWEEP grant that helped pay for some needed irrigation improvements on my farm. The use of micro-sprinklers has helped me improve my distribution uniformity, which results in water savings. Additionally, the use of soil moisture sensors, a flow meter, and the ability to reference evapotranspiration has helped provide valuable information so I can make informed irrigation decisions. I am able to irrigate at night to reducing evaporative losses and have set up an irrigation automation system to help with irrigation scheduling."