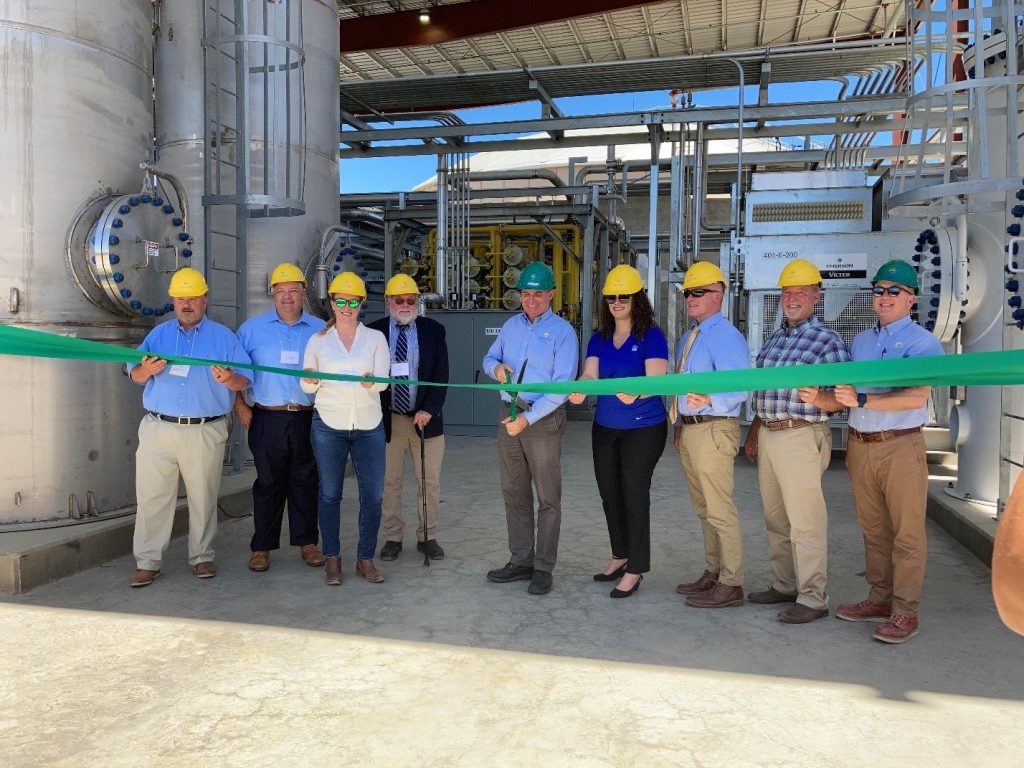 On Friday the 10th of June, CDFA's Deputy Secretary for Climate and Working Lands Virginia Jameson was on-hand for the ribbon-cutting ceremony commissioning the Aemetis Biogas Central Dairy Digester Project's dairy renewable natural gas (RNG) cleanup and compression unit and interconnection with PG&E's gas pipeline in Keyes, California.
This project involves a cluster that, when complete, will include 60 dairy farms. It currently counts 8 dairy operations, funded partly by CDFA's Dairy Digester Research and Development Program (DDRDP) with more than $11 million in 2018 and 2020. In addition to the CDFA funding, award recipients provided another $14 million in matching funds for the total cost of over $25 million in funding.
The projects generate RNG which is sent to the newly inaugurated centralized conditioning facility for processing and injection into the utility common carrier natural gas pipeline.
The methane greenhouse gas reductions achieved through these projects are estimated to be equivalent to removing 18,000 passenger vehicles from the roads each year for 10 years, or providing electricity to 17,000 homes each year for 10 years. The event was organized by the developer of the Aemetis Biogas Central Dairy Digester Project, Aemetis Inc.