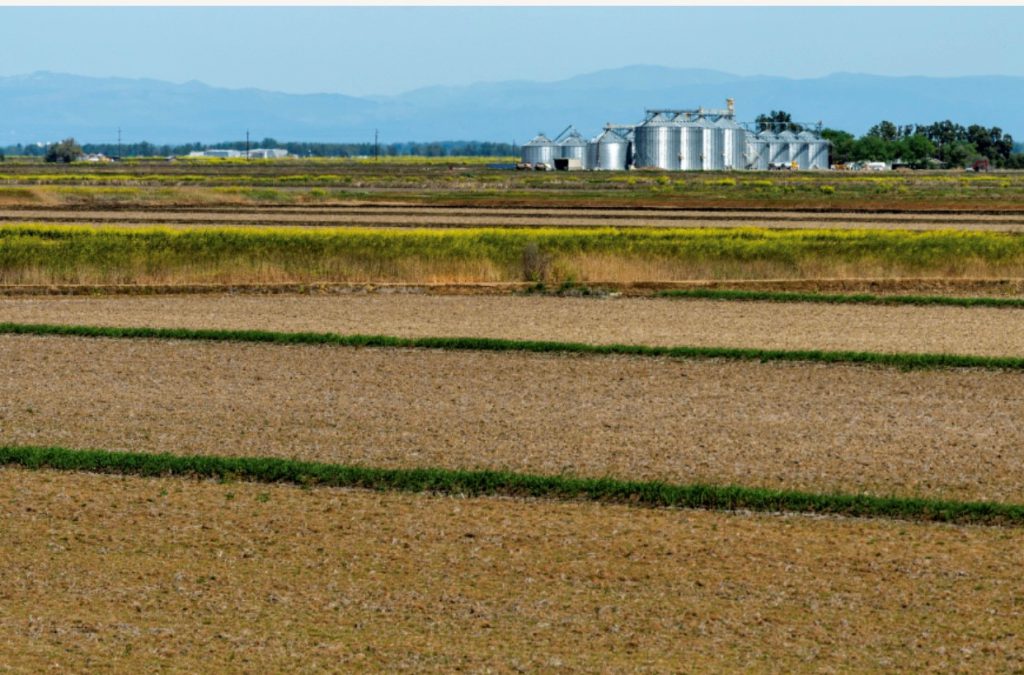 A University of California economic study projects that 2022 drought impacts to farm production are likely to cause a loss of about 14,300 jobs and an economic loss of about $1.315 billion in the Sacramento Valley, which is the part of the Central Valley north of the Sacramento-San Joaquin Delta.
The study, "Continued Drought in 2022 Ravages California's Sacramento Valley Economy," by Daniel A Sumner and William A. Matthews of the Department of Agricultural and Resource Economics at UC Davis, projects that direct farm and ranch output will be reduced by $950 million.
"These losses will cost the Sacramento Valley about 5,000 on-farm jobs and reduce the value added generated from farming and ranching by about $560 million," the report states. "The impact of these farm losses and their upstream impacts to the Sacramento Valley economy are a loss of more than 9,000 jobs and almost $1 billion in economic added value."
The study projects that compared to 2019, drought impacts to Sacramento Valley agriculture output in 2022 will include a 50% reduction in rice; 10% reduction in fruits and tree nuts; 20% reduction in vegetables, other grains and all other crops; and 10% reduction in livestock and livestock products, including apiary services.
Click here to read the study, available on the California Agricultural Issues Lab of the University of California website.