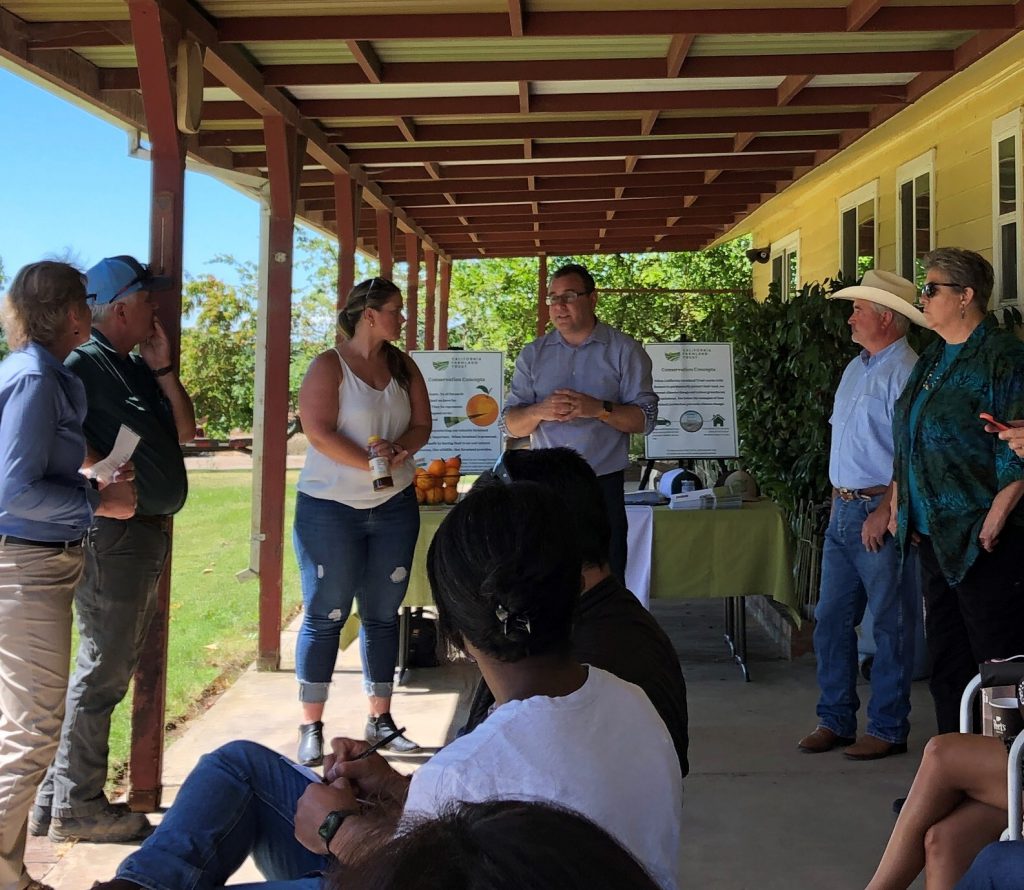 Loss of farmland and conservation were the topics of discussion when members of the California State Board of Food and Agriculture toured ranchland and a nature preserve in the Elk Grove-area on Tuesday.
Board members met at KLM Ranches and spoke with company president Ken Oneto and Charlotte Mitchell, Executive Director of California Farmland Trust. The Board also visited Stone Lakes National Wildlife Refuge to meet with Pat Kirby, Chair of the California Cattlemen's Foundation Board.
Speakers answered questions about their experiences confronting urban conversion and conservation of farmland as well as the hurdles, challenges, and opportunities for farmers and ranchers.
Each year, California loses an average of 50,000 acres of agricultural land, according to the Farmland Mapping and Monitoring Program at the California Department of Conservation. This loss of farmland, especially in urban and suburban areas, contributes to increased greenhouse gas emissions.
"While CDFA has ramped up conservation through programs like the Sustainable Agricultural Lands Conservation Program (SALC), we need to do more to make sure we don't continue to lose this precious resource," said CDFA Deputy Secretary Virginia Jameson. "Farmland conservation is a climate strategy. It protects our food supply and keeps us resilient while maintaining opportunities for carbon sequestration and biodiversity preservation."
SALC is a competitive grants program of the California Strategic Growth Council and administered by the Department of Conservation. The program funds permanent conservation easements as well as strategic planning and policy development grants. Since its launch in 2015, SALC has helped preserve more than 130,000 acres of California farmland, awarding nearly $300 million in grants.