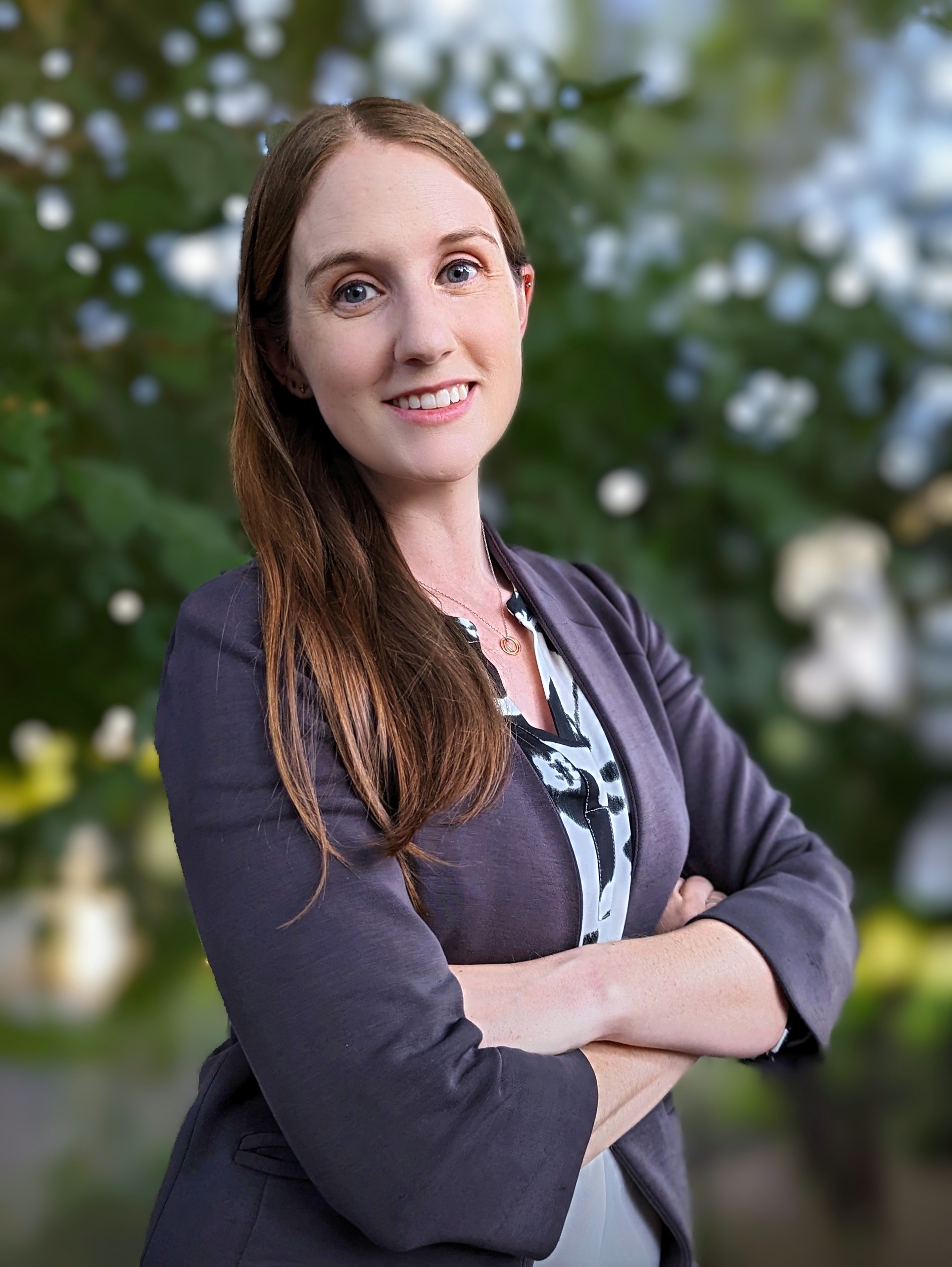 Elizabeth Hessom, a senior environmental scientist at CDFA, has been with the agency for a year and a half and currently works on the Healthy Soils Program, which helps producers to improve soil health, sequester carbon, and reduce greenhouse gas emissions.
How did you get interested in this kind of work?
I've been working with CDFA for about a year-and-a-half on the Healthy Soils Program (HSP). I feel like it is a great fit based on my educational background and experience working on grant programs. I have always had an interest in environmental work and started exploring this field during my undergraduate degree, where I focused my research on drought impacts on California native plants. My interest expanded in my graduate work, where I was introduced to the world of soil and water science and learned about the potential of soils to benefit our climate and agricultural production. There are amazing things happening right below our feet!
After graduate school, I worked in the agricultural research sector getting hands-on experience in the field with a multitude of crop types. I then started working for the State, first with the State Water Resource Control Board and then for the Department of Conservation. I've been able to translate experience from their programs to help develop the HSP program even more. Now being at OEFI (the Office of Environmental Farming and Innovation), I'm excited to work with such an amazing team of scientists, farmers and ranchers, and technical assistance providers on meaningful climate-smart agricultural work.
What is it about this kind of work that you find fulfilling?
I find working on the HSP fulfilling because the program directly helps California farmers and ranchers while providing meaningful benefits to our environment – the practices the program funds help to improve soil health and water retention, sequester carbon, create pollinator habitats, and reduce greenhouse gas emissions. Being able to work closely with our grantees and hear about their successes and excitement in holistically improving their land makes this work very gratifying.
What do you hope the Healthy Soils Program can accomplish in the next year?
The HSP team continuously works to improve and advance the program. With the unprecedented funding of $85 million for the next solicitation cycle, one of our goals is to streamline our application and practice verification processes for the benefit of our applicants and grantees. The program may start looking towards more analytical concepts such as scientifically applying the data we collect and determining additional parameters for soil health. We hope to provide insight and share our experiences with other governmental agencies, the private sector, and international partners so more people can implement climate-smart agriculture practices to help mitigate climate change.
Through the Healthy Soils Program, CDFA has funded 688 projects, resulting in a reduction of more than 265,626 metric tons of greenhouse gas over the lifespan of the projects, which is like removing more than 231,000 passenger vehicles from the road each year.