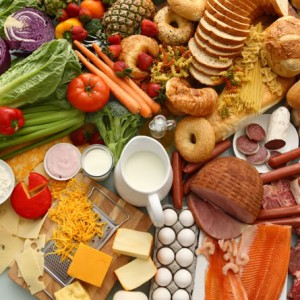 The inaugural Food Day celebration occurring today is an idea whose time has come.  While, in fact, every day is "food day" for the nearly seven-billion people on Earth, the topic of local food production is hotter than ever in the U.S.  We want to encourage this.  Any discussion of our food supply is welcome.
In the decades ahead, there will be enormous demand for all levels of food production. We expect the current local movement to continue to build. On the other hand, everyday, there are nearly 220 thousand new mouths to feed on the planet – a staggering number. By 2050, it is believed the world must double food production, while using fewer natural resources. All of this brings challenges and opportunities for agriculture, which must work together to forge public policy that will facilitate future needs.
American agriculture is incredibly diverse. Large farms and small, plants and animals, food and fiber, organic, conventional and biotech. It includes urban farmers, farm workers and minority farmers. Hundreds of commodities – healthy commodities – all in demand here and around the world.  We're all in this together, and we must all work together to ensure success. Our diversity makes us stronger and more successful.
So I'd like to wish our planet a happy Food Day. Let's use the momentum of today's activities to recognize there is a place for all in American farming and ranching.