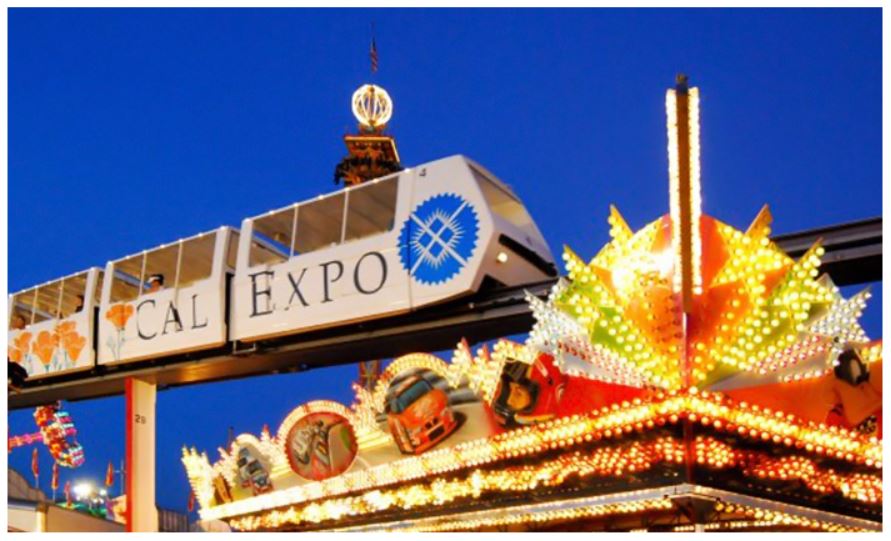 The California State Fair has completed another successful season with a 17-day run that ended on Sunday, July 27. The Fair has provided a recap by the numbers:
More than 750,000 guests came through the gates.
159,242 cars were parked
38 baby animals were born in the Baby Barn.
3,696 pounds of crops were harvested and donated to food banks from The Farm.
14,400 children completed the passport program at The Farm.
2.5 tons of whole wheat flour,  1,000 lbs. of cream cheese and 1 ton of cinnamon sugar were used to make the Country Fair Cinnamon Rolls.
75,000 corn dogs and 40,000 funnel cakes were eaten.
13,119 wine slushies were served.
12,191 scoops of gelato were served.
2,601 jumps were made in the Freestyle Motocross Show.
62,201 monorail rides were taken.
612 guests were hypnotized.
9,000 water efficient nozzles were given to guests to help save water
2,725 yards of manure were removed from the livestock area.
3.864 million feet of toilet paper were used.